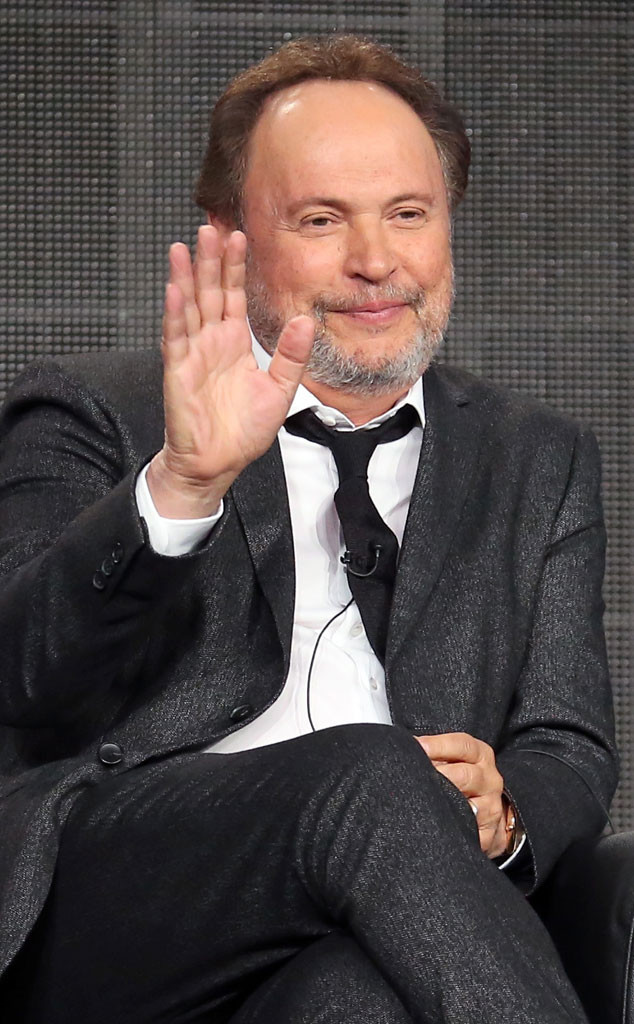 Frederick M. Brown/Getty Images
Billy Crystal had the wind knocked out of him.
The longtime comedian appeared on Jimmy Kimmel Live Monday night, but according to the host, the visit was long overdue. Crystal was scheduled to drop by the set last month, but had to cancel after suffering what the star called the "weirdest injury ever."
As the Comedians star described to the audience, he was dozing off in a chair when he suddenly experienced a "violent" sneeze. "If it was a cartoon, my arms are flying off my body, my eyes are coming out of my head, people in the room are now naked because it blew their clothes off," the animated star continued. Crystal fell back asleep, but woke up about two hours later because he couldn't breathe. Turns out he had torn a rib muscle.