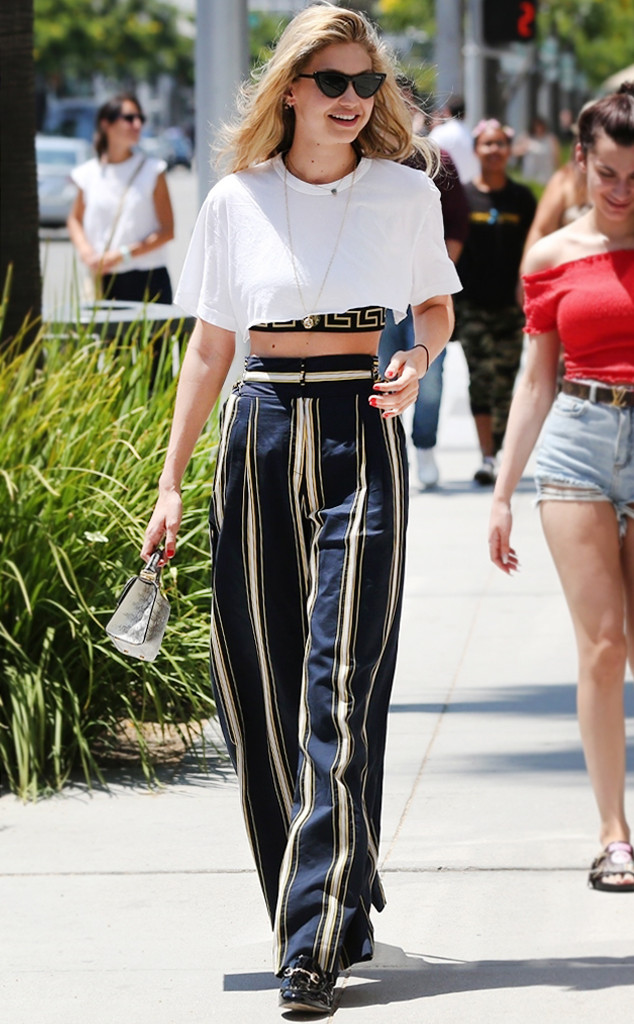 EVGA / BACKGRID
Gigi Hadid just wore a Versace crop top as an undergarment. Hold our calls.
When fall and winter are upon us, we instantly become layering experts (mainly because we're freezing and we're just trying to survive), then at the first sight of prolonged sunlight we shed them almost as quickly. But, clearly, layering in the summertime is something we should be doing.
Follow the supermodel's lead and start swapping your lingerie for something a little more fun—and warm-weather friendly. An underwire-less crop top is one fashion-forward way to spice up your average tee!
Craving some more, cool style tricks? Let celebs like Priyanka Chopra, Chloe Grace Moretz, Lucy Hale and six others show you!
Take these tips with you through the next week.