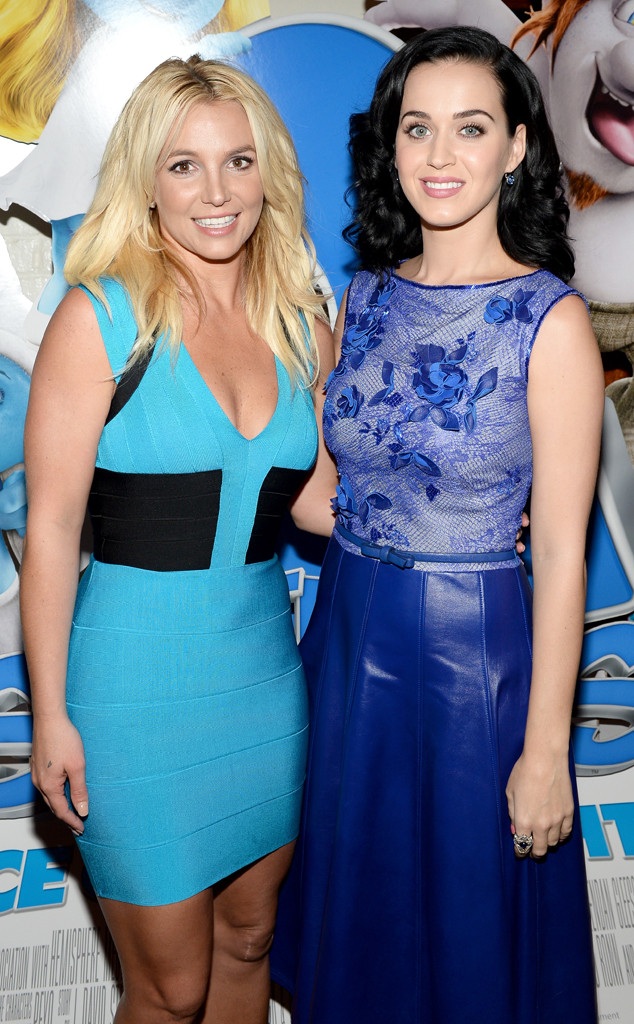 Michael Buckner/Getty Images for SONY
They both may be pop music superstars. When it comes to singing the same song, however, these ladies can each add their own twist.
Fans of Britney Spears know that one of the tracks featured on her Britney Jean album was called "Passenger."
The track was produced by Diplo and co-written by Katy Perry and Sia. But more than three years after the release, a new version of the song has leaked online featuring vocals from Katy herself.
"The road will twist and turn but / I know that I am in good hands," the future American Idol judge sings. "I've never been a passenger no / But we'll see more without a map."
If "Passenger" would have been featured on one of Katy's albums, many fans believe it would have been included in Prism that featured the massive hit single "Roar."