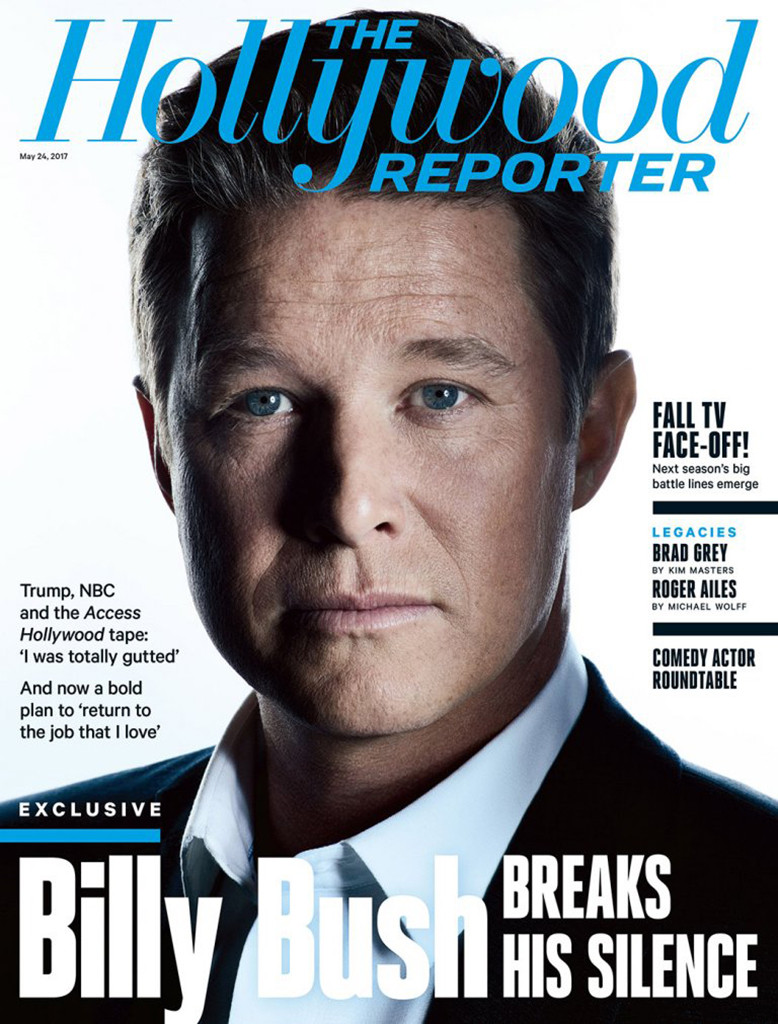 FRANK W. OCKENFELS 3/ THE HOLLYWOOD REPORTER
It's Billy Bush's turn to speak.
More than seven months after a graphic conversation between the television personality and President Donald Trumpwas leaked by the Washington Post, Billy has addressed the scandal for the very first time in an interview with The Hollywood Reporter.
Shortly after the leaked tapes swept headlines just prior to the 2017 presidential election, Bush was suspended and eventually parted ways with the Today show. The conversation, which took place in 2005 while taping a segment for Access Hollywood, included audio of Billy and Trump using vulgar language while discussing women.
Here are nine things we learned from the ordeal, through Bush's eyes: