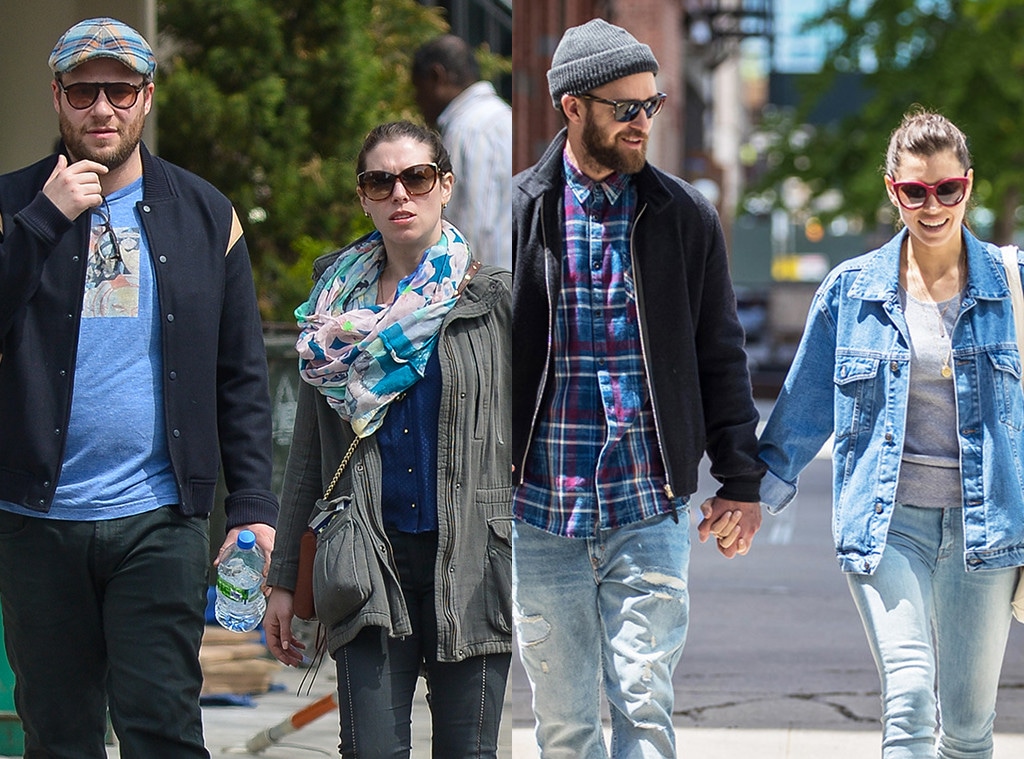 Wylde / Splash News/TheImageDirect.com
Seth Rogen has us LOL'ing, but this time it's not from a movie or a comedic skit...
The actor took to Twitter on Wednesday with a hilarious realization. He shared a side-by-side photo of his wife, Lauren Miller, and him beside Jessica Biel and Justin Timberlake, writing, "Me and my wife have recently come to the unsettling realization that @jtimberlake and @JessicaBiel are the better looking version of us."
The photos are almost identical with the two dudes rocking hats, beards and jackets, while their wives don oversized coats and sunnies with their hair pulled back.
But it wasn't just that once...In looking back at more of the couples' various pictures, we can't help but notice the similarities over and over again.
Whether the ladies are wearing their hair parted a similar way or the dudes are donning glasses, they definitely could be mistaken for one another upon first glance.
Do we have your minds blown yet? If you need further evidence, go ahead and stalk away (we already did).
Though it took a few days, Timberlake finally responded to Rogen on Twitter.
"Apparently, I'm late to the party on this... But, don't sell yourself short, @Sethrogen," he wrote. "Clearly, you and I both out-punted our coverage."
Sound off in the comments below if you see the similarities, too!