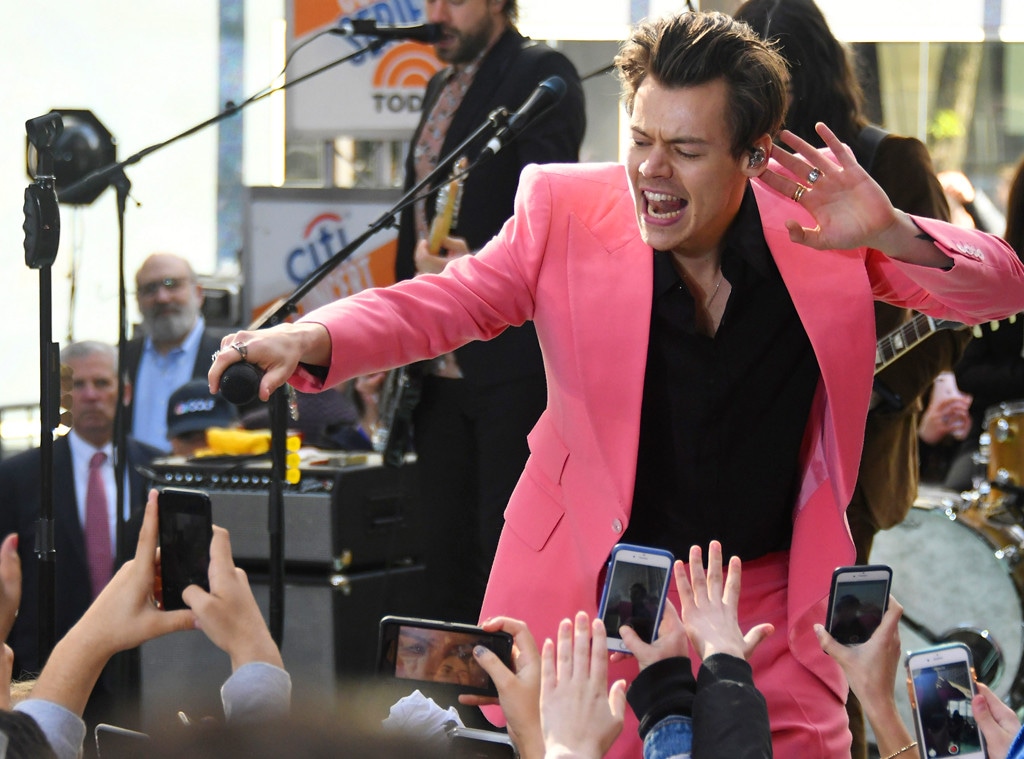 Mike Coppola/Getty Images
Harry Styles has nothing to hide.
In an interview published late Sunday night, Bizarre's Dan Wootton asked Styles about sexuality in pop music and referenced Miley Cyrus, who came out as pansexual several years ago. "Being in a creative field, it's important to be progressive. People doing stuff like that is great. It's weird for me—everyone should just be who they want to be," the "Sign of the Times" singer replied. "It's tough to justify somebody having to answer to someone else about stuff like that."
The 23-year-old singer added that he "never felt the need" to define his own sexual orientation. In fact, he said, "I don't feel like it's something I've ever felt like I have to explain about myself."
(In 2013, Styles shot down rumors that he is bisexual.)
Styles, who is currently dating chef Tess Ward, was wary of sharing too much about his love life. "I try not to overthink too much. I don't really talk about it, I guess. The rollercoaster affects different people in different ways. One of the ways that helps me dealing with that is compartmentalizing between working," he said. "All that stuff, for me, is just a different thing."
Is Styles friends with any of his famous ex-girlfriends today?
With a wry smile, Styles replied, "Everyone should be friends, right?"
Elsewhere in the interview, Wootton asked Styles how he avoided the party scene during One Direction's heyday. "On the first couple of tours it was so exciting as we'd have a drink and go to parties," the pop star recalled. "But for me, the albums got higher so they become harder to sing, so I knew if I didn't come off stage and go to bed I wouldn't be able to sing the next night."
In the end, Styles said, "It's just not for me. I'd rather wake up with a clear head."
"I'm not straight edge or anything. I'll celebrate and hang out with friends when it's the right time. But I like knowing I'm not going to be stressing about having to do something the next day," the singer-songwriter said. "I usually go long stretches without having anything, have a couple of drinks and wake up feeling like s--t, so I have another long stretch of not drinking."