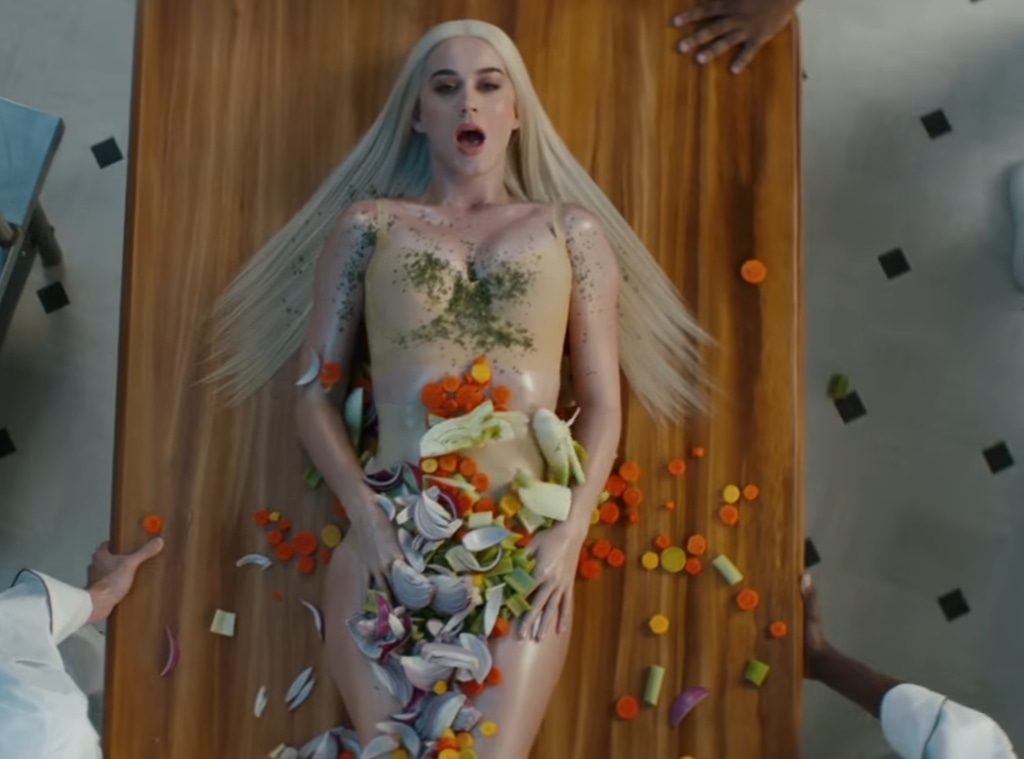 YouTube
Leave it to Katy Perry to take away our appetites right in the middle of lunchtime...
The pop star just released her music video for "Bon Appétit" feat. Migos, and let's just say the song's title fits the theme of the new vid.
It kicks off with Katy wearing a nude bodysuit with long blonde hair, sleeping under a plastic sheet in what appears to be a kitchen before a crew of chefs come in and cut it apart with knives. They then begin the preparation process—and yes, by that we mean prepping Katy for serving.
They chefs start by massaging all of her limbs with flour (which gives us a close-up of her booty) and kneading her various body parts, twisting and stretching her legs in all different directions (and admittedly made us a little queasy) before they eventually cover her in vegetables and get her ready for the next step: basting.
That's right, Katy heads into a massive spa-like pot, wearing just a nude bra and underwear, while the chefs continuously baste her.
They finish up the process by chopping off her hair into the pixie cut she's been rocking recently, adding a few extra toppings and serving her on a massive platter in front of a group of what appears to be old, rich people.
However, just before they dig in, Katy surprises us all...
Watch the video above to find out what happens!