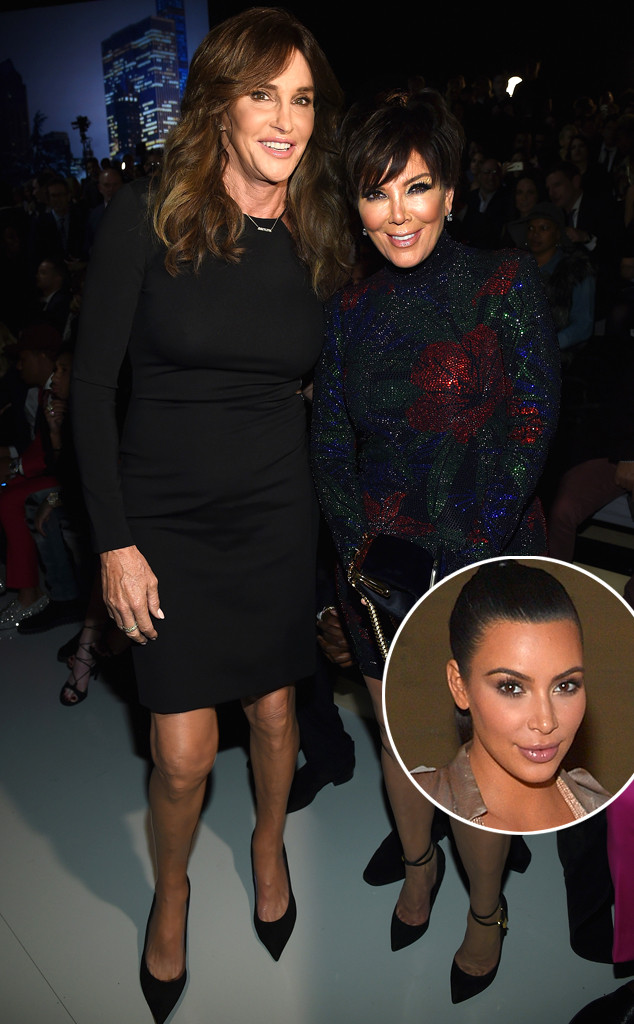 Dimitrios Kambouris/Getty Images for Victoria's Secret
Caitlyn Jenner has confirmed it has been a while since she has talked to Kim Kardashian, who has said she is heartbroken by the way her mother Kris Jenner has been affected by the Olympian's new tell-all book.
In the transgender woman's new memoir, The Secrets of My Life, she talks about her relationship to her ex, writing, "I tell Kris about my gender issues before I make love to her," but that Kris "insists that she was taken by surprise by my ultimate transition to Caitlyn." Kris has expressed anger over the book, saying everything written about her there is made up. Kim defended her mother on The Ellen DeGeneres show last month, adding she personally has not talked to Caitlyn in a couple of weeks.
"I love Kimberly, I think she's a wonderful person," Caitlyn said on the Today show on Australia's 9 Network Thursday. "But, well, to be honest with you, I really haven't talked to her in a long time. I've kind of let everything calm down. So I kind of stay, you know, I keep my distance. I'm out there trying to make a difference in the world. There's a lot of drama in the Kardashian family. This is my book about my opinions on things that had happened with me and my family. Any time I express my opinion, you know, with my family, there's always challenges in doing that."