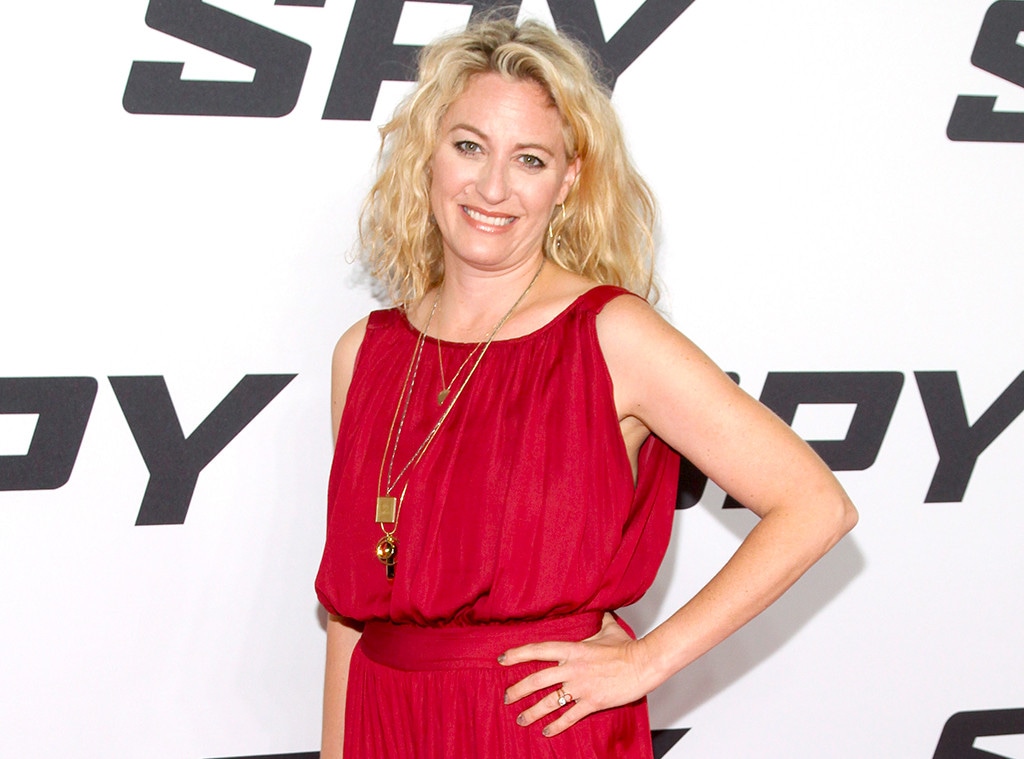 Andy Kropa/Invision/AP
Jamie Denbo is not about to let Hollywood get away with ageism or sexism.
The Orange Is the New Black actress—who plays Ginsburg on the Netflix original series—took to Twitter to reveal another project had denied her a role due to her age.
"I was just informed that at the age of 43, I am TOO OLD to play the wife of a 57 year old," she tweeted. "Oh, the characters also have an 18 year-old daughter. I am TOO OLD to be the mother of an 18 year-old."
Though Dunbo didn't reveal the actor's name, she said he's already been cast.
"The real wife of the 57 year-old actor is EASILY AT LEAST 50. But this f--ker wants to be tv married to a 38 year-old -TOPS," she revealed. "This is a FIRST marriage, btw. Not a re-wife. Which would make a little more sense."
She added one last tweet to cap things off: "F--K HOLLYWOOD."
Many of Dunbo's followers begged her to reveal the actor, but she chose to remain silent. "Would love to. But I don't want to ruin this guy for you," she said. "He is an 'American treasure.'"
Denbo is certainly not alone. Stars like Maggie Gyllenhaal—who was told she's "too old to play the lover of a man who was 55"—and Charlize Theron have spoken out on the topic of ageism. 
In November, Theron addressed the issue, saying, "Now that I'm 41, I work much more than 20 years ago, and I enjoy it even more. And all the women I know say the same thing, so it's time to stop this cliché."
She continued, "How could I be afraid of something so natural? Aging is part of our life, we can't avoid that. And a part of me is really grateful for all the things that have happened since I started aging. Now, I'm much wiser than 20 years ago. A wrinkle is nothing compared to that."
She also compared the gender inequality issues impacting Hollywood to a much larger scale: society, in general.
"Movies are just the mirror of society; the real problem is there. Hollywood's gender problem is nothing compared to the society's problem," she explained. "The time has come for women to realize that the way we look outside is not the most important thing and it's not true we are worth less when we age."