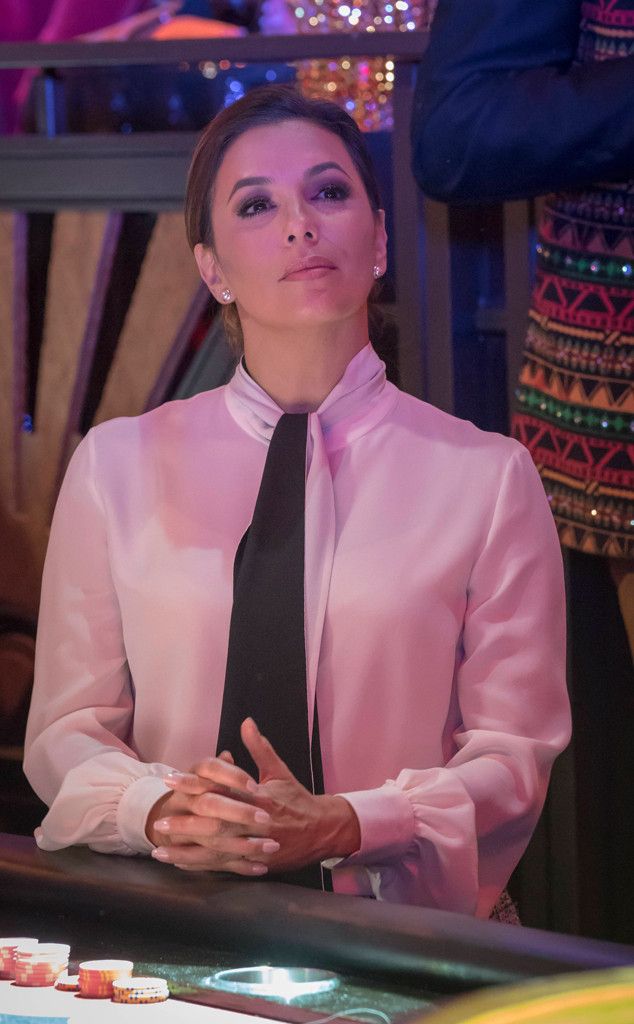 Fox
Get ready to meet the one woman who stands in the way of Lucious Lyon's plans to expand out west.
Eva Longoria joins the frothy fun on an all-new Empire tonight as Las Vegas Gaming Commission director Charlotte Frost, a woman with the power to make or break Lucious (Terrence Howard) and Giuliana's (Nia Long) EMPIRE Las Vegas dream. And according to the actress—who knows a thing or two about melodrama thanks to her eight seasons on Desperate Housewives—taking the role was a no-brainer.
"When they asked me to do Empire, I immediately said yes," she admits in this first-look featurette, exclusive to E! News. "I didn't even know the character. I'm just such a big fan of the show."