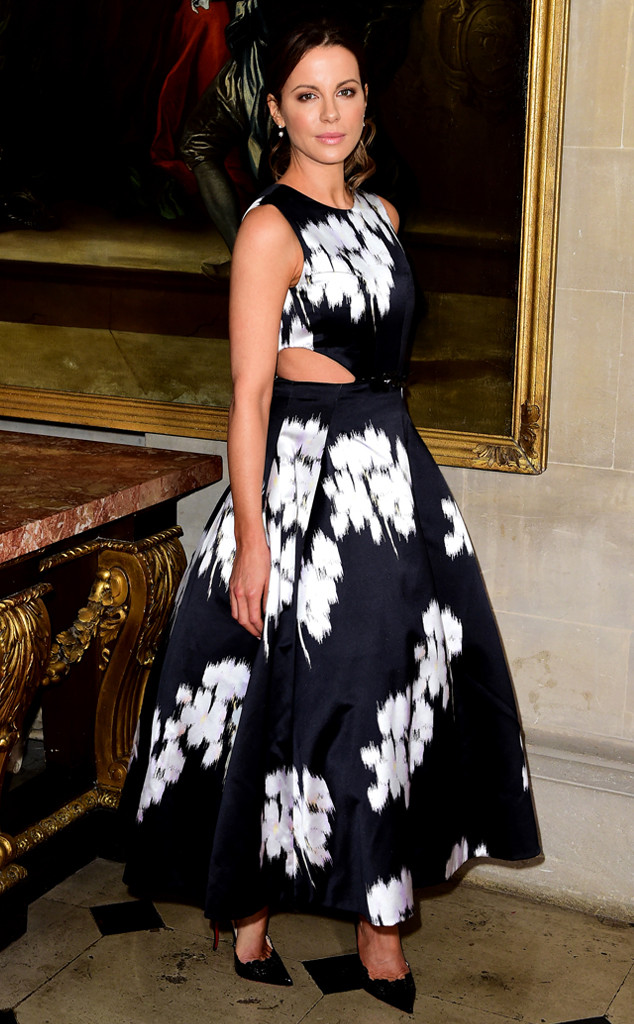 Ian West/PA Wire
Who knew Kate Beckinsale was a member of Rob Lowe's fan club?
The 43-year-old actress was rummaging through things at her "mum's house" Tuesday when she found a signed postcard from the '80s heartthrob. Lowe's note read, "Dear Kate, yes I will marry you. See you soon, Rob Lowe xxxxxx." Beckinsale didn't remember writing to the St. Elmo's Fire star, but she may have reached out to him via a local publication. The postcard was "one of a set of four" from Just Seventeen, hailed as "Britain's brightest weekly girl's magazine."
Beckinsale tagged the actor on Instagram, but as of Wednesday, Lowe hasn't said anything.