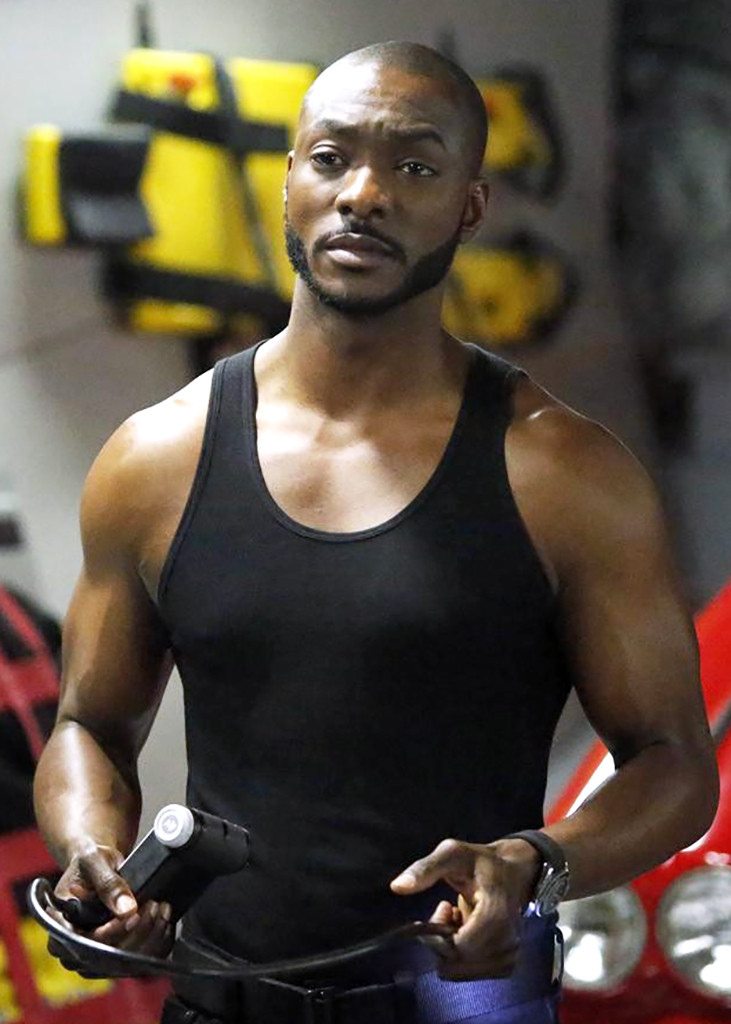 ABC/Kelsey McNeal
Warning: The following contains spoilers from the latest episode of Agents of S.H.I.E.L.D. If you haven't watched yet, you might want to bookmark this page and return once you have. Proceed with caution.
Boy, the Framework is just full of surprises, isn't it?
Just weeks after the alt-world simulation created by an out-of-control Aida (Mallory Jansen) resurrected Grant Ward (Brett Dalton) and made him Daisy's (Chloe Bennet) boyfriend on Agents of S.H.I.E.L.D., we were treated to another unexpected reunion when Coulson (Clark Gregg) and Mace (Jason O'Mara) rescued none other than Antoine Triplett (B.J. Britt) from a Hydra compound.
"Tripp?" Coulson asked, shocked and startled by his recognition of a man he couldn't remember ever meeting. Why'd he use that nickname, Trip wondered. "It's just felt right," Coulson said. Indeed.