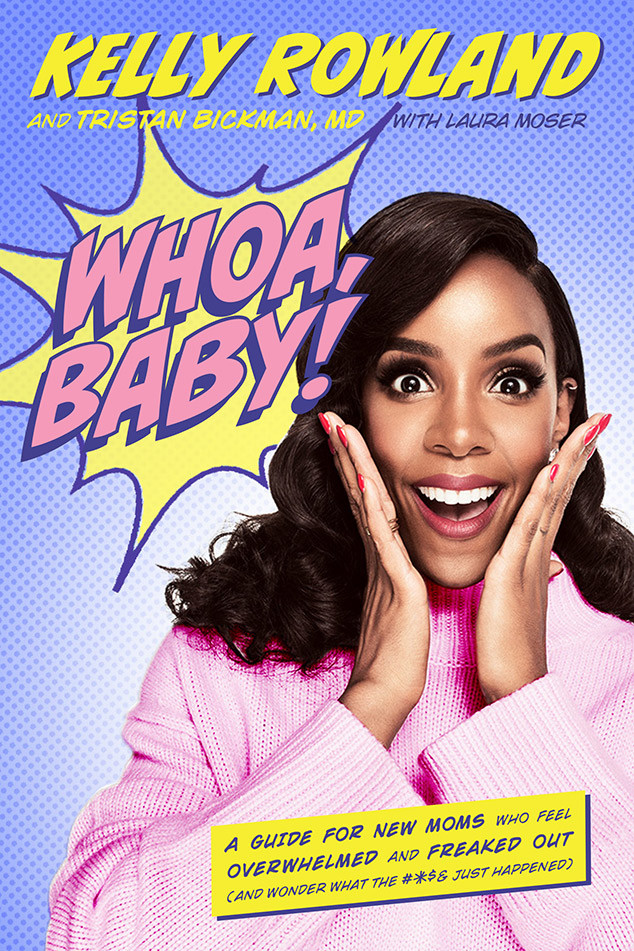 Da Capo Lifelong Books
Kelly Rowland isn't holding back in her new parenting guide, Whoa, Baby!.
The former Destiny's Child singer opens up about everything from breastfeeding to her post-baby body and reveals that she's not afraid to go under the knife (again!) to fix some parts that never bounced back to the way they were pre-Titan Jewell, whom she welcomed in 2014 with husband Tim Weatherspoon.
"All that gnawing at your nipples will take its toll! In those early days, I was fascinated (my polite way of saying 'horrified') by the transformation of the boobs," Rowland, 36, writes in her new book, out now. "My nipples were HUGE—we are talking the size of Frisbees—and sometimes I could see these veins bulging out while I was nursing." 
She continues, "My boobs themselves were so long and stretchy that I sometimes felt like I could've swung them over my shoulders."
Rowland, who underwent one breast augmentation before giving birth, candidly writes she's open to returning to her plastic surgeon for a little nip/tuck. "Even with the silicon action, it was like some of the air had been sucked out and they just sort of hung there like flapjacks," she admits. 
But before Rowland makes any rash decisions, she's going to continue to grow her family. "I can't speak for everyone, but I know I'm going to see someone (wink, wink) after I have my second kid," she writes. "In the meantime, I just tried to enjoy my ability to feed my baby!"
Whoa, Baby!: A Guide for New Moms Who Feel Overwhelmed and Freaked Out (and Wonder What the #*$& Just Happened), by Rowland and Dr. Tristan Emily Bickman with Laura Moser, is on bookshelves now.