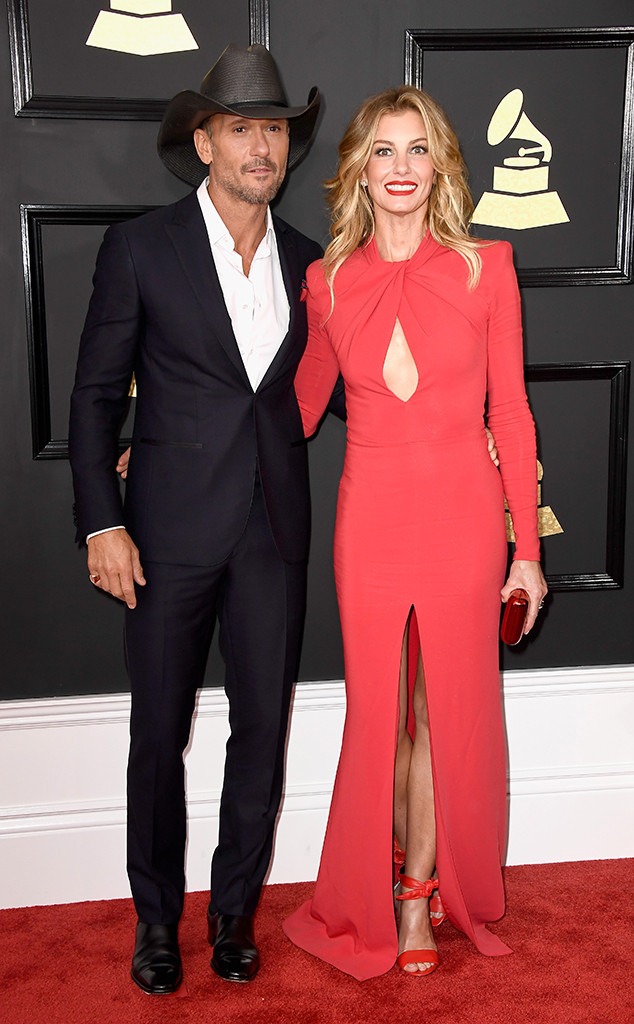 Frazer Harrison/Getty Images
Faith Hill may be pushing 50 but she's not over the hill.
And she's embracing her looks, wrinkles and all.
"I'm OK with having lines," Hill told New Beauty magazine in an interview posted Wednesday. "I'm almost 50, I want people to know I've smiled a lot."
Hill, who will celebrate her birthday in September, has certainly got plenty to smile about: A successful music career, a loving husband of 20 years—fellow country star Tim McGraw, and three daughters—Gracie, 19, Maggie, 18, and Audrey, 15.