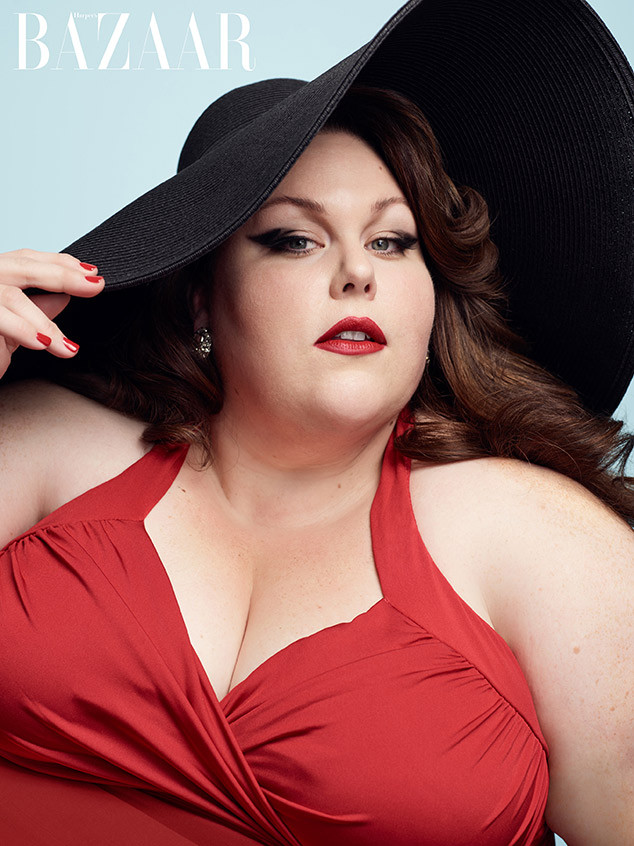 Lauren Dukoff for HarpersBazaar.com
Chrissy Metz can't believe she has becoming a groundbreaking figure in Hollywood, but she's using her platform to inspire others as best she can.
"It's a daily lesson for all of us," she explains to Harper'sBazaar.com. "I'm paving the way for other women and men who know they're destined for greatness but they don't believe it yet."
The This Is Us actress poses in a sexy photo shoot for the magazine in which she dresses up as a retro pin-up girl. Metz alternates between a blue Trashy Lingerie corset, a blue Unique Vintage dress, a black halter dress and a bright red swimsuit, and looks absolutely stunning in each look. Growing up, Metz didn't have the most self-confidence, but over time she has learned to love herself.