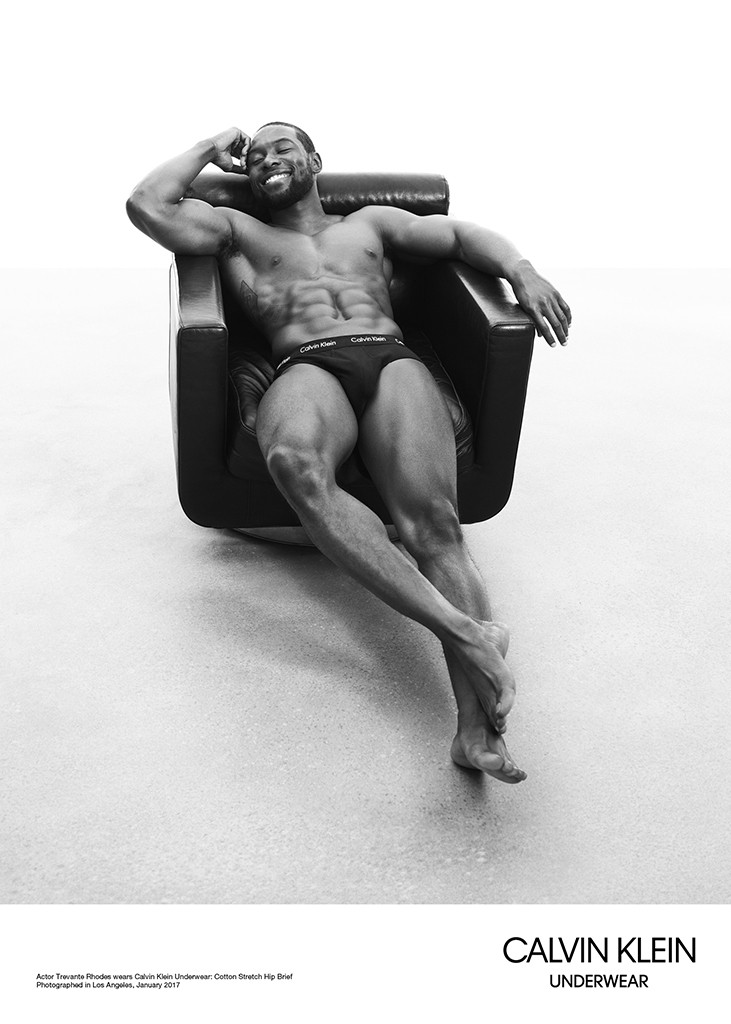 Courtesy Calvin Klein
Now this is what we call a Best Picture win.
The male castmates of Moonlight star in Calvin Klein's latest campaign, released just one day after the drama won three awards during Sunday's 2017 Oscars, including Best Picture. Best Supporting Actor winner Mahershala Ali, Trevante Rhodes and Ashton Sanders all appear shirtless (and undeniably hot, hot, hot) while the always adorable Alex R. Hibbert, 12, also makes a cameo.
And while the three eldest Moonlight co-stars can't help but make us swoon, we have to give a special shout out to Trevante's jaw-dropping physique. In his solo shot, the former track and field sprinter poses on a chair in his underwear.
We won't blame you for staring.