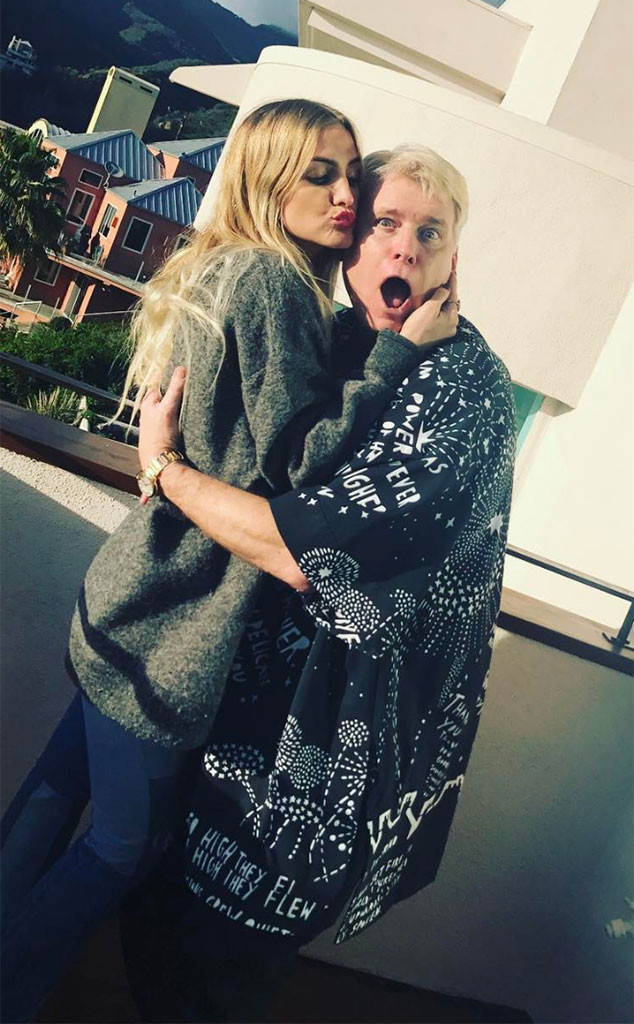 Instagram
Ashlee Simpson is still daddy's little girl.
As her and older sister Jessica Simpson's father Joe Simpson celebrates his birthday on Saturday, the singer took to Instagram with a heartwarming message and photo of the duo.
"Happy Birthday Daddy your my sunshine I love you sooooooo very much," Simpson captioned a snapshot of herself kissing Joe on the forehead, who flashes a silly face for the camera.
The talent manager-turned-photographer is currently facing a battle against prostate cancer, a disease he was diagnosed with last September. News of Simpson's health scare broke two months later, and at the time, he had undergone prostate surgery and returned to work.