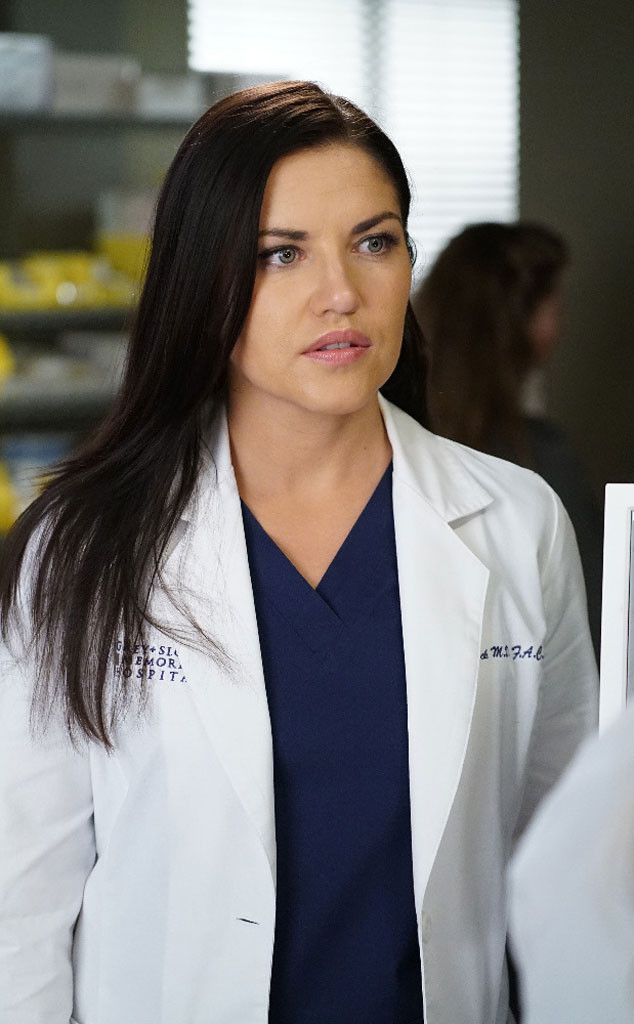 ABC
Ever since Eliza Minnick showed up at Grey-Sloan Memorial, a civil war has been brewing on Grey's Anatomy.
The residents and attendings may not see eye to eye on the brash doctor who Bailey (Chandra Wilson) has brought in to overhaul the hospital's teaching program from the ground up, resulting in their beloved Dr. Webber (James Pickens Jr.) being dethroned, but the fans have been pretty uniform in their reaction to the usurper. They don't like the woman. And according to the actress playing her, she's just fine with it.
"I'm happy for the big kind of reaction because who wants to go on a show and be quiet and just part of the scenery? It's nice to go and get your hands dirty and do stuff," Marika Dominczyk told E! News. "I am totally in awe of the fan base and how strong the fan base is. This show has been on for 13 years. People crazy love it...It just has a huge, loyal, awesome fan base which I'm so thankful to be a part of the show even thought people think I'm annoying!"