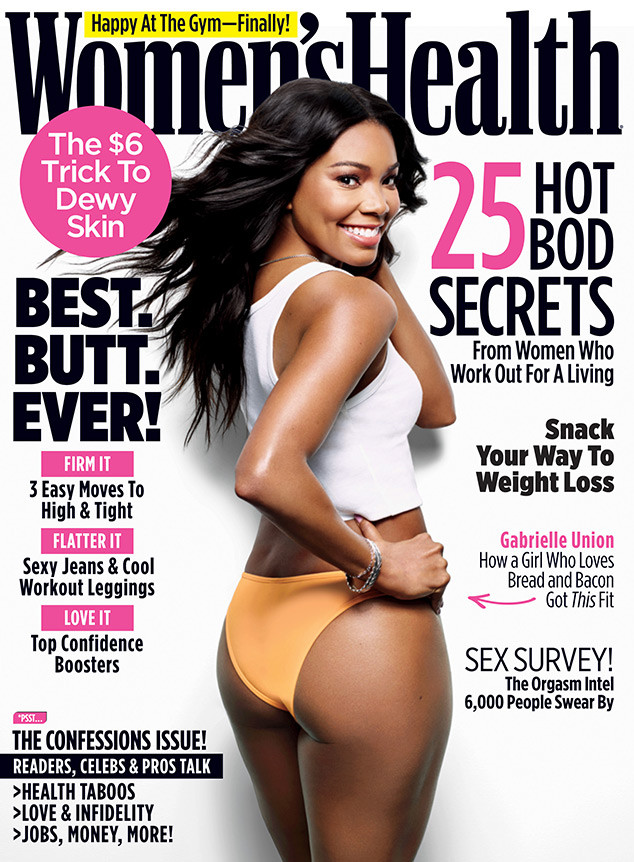 Jeff Lipsky/Women's Health
Gabrielle Union is famous for two things: One, her TV and film career. And two, the fact that she doesn't appear to be aging. Not one bit.
"Of course, as I've aged, everything on my body hurts! My hips, back, shoulders—lots of aches and pains," she admits in the March issue of Women's Health, featuring the Being Mary Jane star on the cover.
And while she obviously keeps fit, Union hasn't done anything to alter what's naturally going on above the neck.
"I get asked all the time how I look so young," she says. "I don't like needles. I'm not going to rule out Botox, but the idea of putting a needle in my face—I'm not there yet."
So right now, her No. 1 tip for maintaining that youthful visage of hers is...