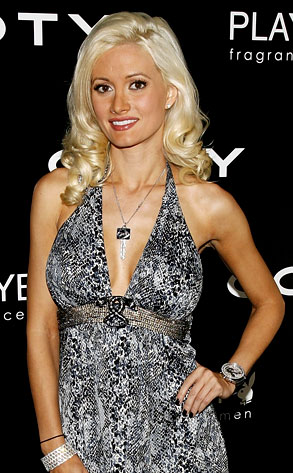 Joe Kohen/Getty Images
Holly Madison's already moved out of the Mansion, and now she's moving on from her job as a photo editor for Playboy.
She took to her MySpace blog last night to announce that she quit her job, not only because it was "awkward," but also because she's moved to Las Vegas (presumably to be closer to boyfriend Criss Angel).
Holly also says working for Playboy became "routine."
"After two years of it, I no longer found it challenging," she blogged, adding that it was not a fake job.
"If I had wanted a fake career for Girls Next Door, I would have stuck with the jewelry line because that required very little of my time. I spent way more than full time directing shoots, editing, making mock layouts and approving retouching."
So now that Kendra Wilkinson's getting her own reality series and Bridget Marquardt's hosting a travel show, what job should Holly take next? Sound off below!