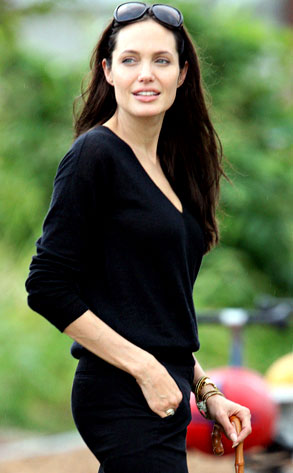 FAME Pictures
Angelina Jolie traded the glitz and glamour of awards season for a visit to Thailand Wednesday.
As goodwill ambassador to the United Nations Refugee Agency, UNHCR, Angie was there to appeal to the country's government to provide Myanmar (Burma) refugees living in confined camps more freedom.
"I was saddened to meet a 21-year-old woman who was born in a refugee camp, who has never even been out of the camp and is now raising her own child in a camp," Jolie said in a statement via the UNHCR after visiting Ban Mai Nai Soi camp, home to more than 18,000 refugees.