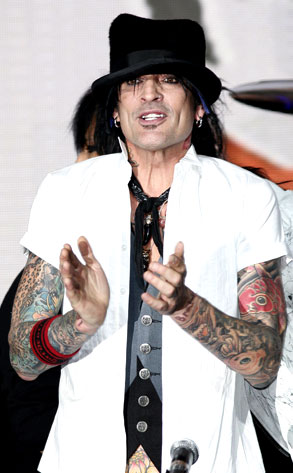 Jean Baptiste Lacroix/WireImage.com
Tommy Lee's weekend helicopter joyride is officially under investigation, the FAA tells E! News.
The authorities plan to look into pilot David Martz's actions before, during and after the Sunday flight that ended with a run-in with the LAPD at Van Nuys Airport.
"Absolutely we are going to investigate," says FAA spokesman Ian McGregor. "Over the years we have taken a number of actions against Mr. Martz for violating federal regulations."
While McGregor says he cannot comment on the pending investigation, he tells E! News this sort of matter is not taken lightly.
"We will investigate any reports that LAPD made to us," he says. "We will talk to witnesses, pilots, review air traffic control and any documentation."
As for possible penalties...