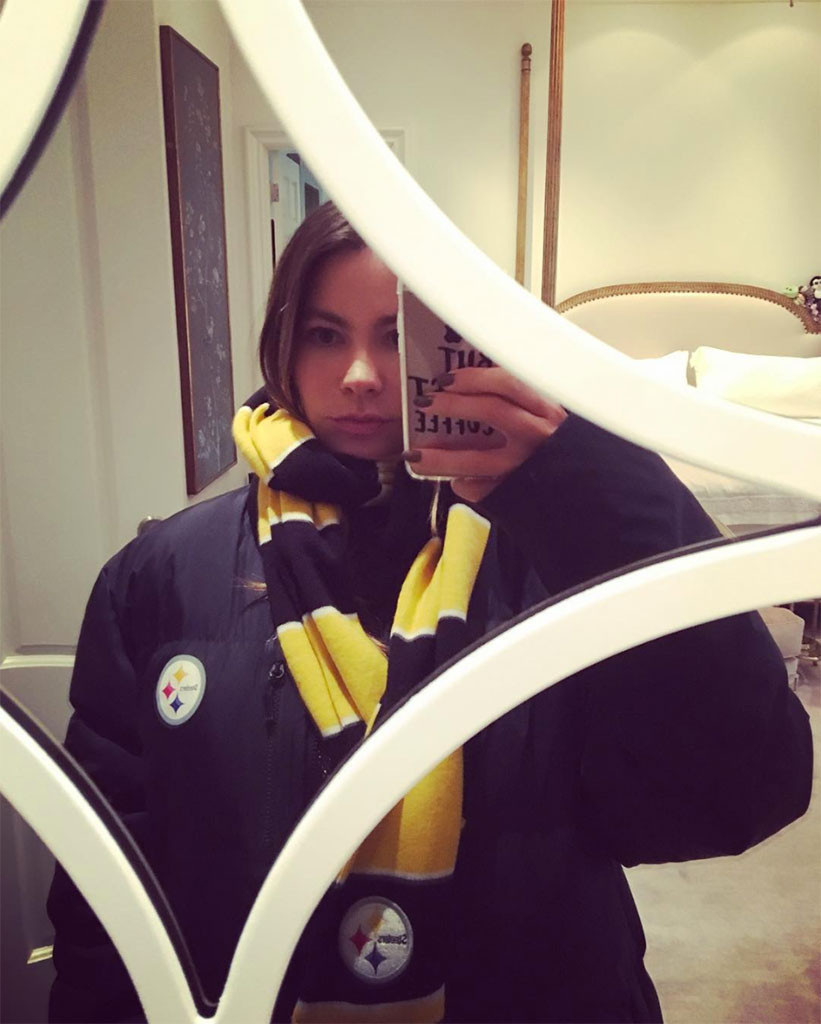 Instagram
Sofia Vergara is on supportive wife duty as Joe Manganiello's team vies for a spot at the 2017 Super Bowl.
The Modern Family star attended the AFC championship game on Sunday in Massachusetts, where the Pittsburgh Steelers are currently taking on the New England Patriots. Vergara joked about braving the cold for the highly-anticipated game, teasing her main man for his well-known obsession with the Steelers.
Bundled up in a puffy jacket and a black and gold striped scarf, Sofia (looking slightly less-than enthused for the day ahead), captioned the mirror selfie, "#HereWeGo #thegoodwife"
Meanwhile, Manganiello was certainly fired up for the big game, sharing photos with his brother and other close pals decked out from head to toe in Steelers gear.