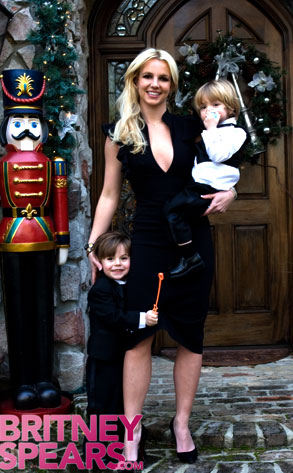 Britneyspears.com
Despite Britney Spears blog proclaiming earlier this week that Sean Preston and Jayden James will be joining her for the duration of her Circus tour, Kevin Federline's camp insists no deal is done.

"We are working towards that," K-Fed attorney Mark Vincent Kaplan exclusively tells E! News.
"There can be an agreement reached in probably the next day, but there is not an agreement that is signed yet."