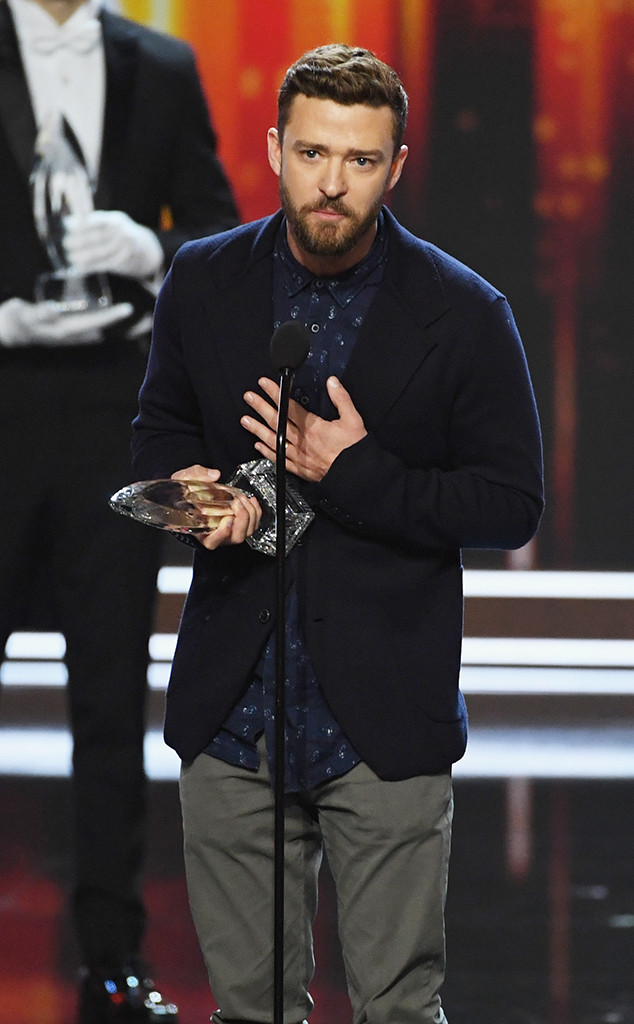 Kevin Winter/Getty Images
Love was certainly in the air at the 2017 People's Choice Awards!
Celebrities including Blake Lively, Justin Timberlake and Blake Shelton graced the Microsoft Theater stage in Los Angeles tonight, during their acceptance speeches taking a bit of time to thank that special someone in their life. (No, we didn't get a Drakeshout-out from his rumored ladylove Jennifer Lopez, but there's always next time.)
As for the stars that did shout-out their significant other, it was nothing short of totally adorable and swoon-worthy.
For instance, while J.T. was busy accepting Favorite Male Artist and Favorite Song of the Year, he shared, "My two favorite people in the world... My wife and my beautiful son, who may or may not be watching right now. If you are, Buddy, the nanny is fired. I love you and go to bed and, you're the reason that I wrote this song."
Jessica Bielis one lucky lady.