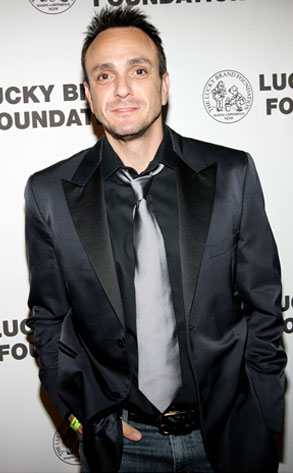 Brian To/Getty Images
Sorry, Morrie. Hank Azaria will soon be spending his Tuesdays (as well as every other day of the week) with a new baby.
The 44-year-old Emmy winner and his girlfriend Katie Wright are expecting a baby boy, rep Stan Rosenfield confirms to People.
"They're quite ecstatic," he told the magazine.
The mom-to-be, a former actress studying to be a family therapist, is in her second trimester. This will be the first child for both Wright and the Simpsons voicer.
The expecting couple has been dating for two years. Azaria, who plays opposite Ben Stiller in May's Night at the Museum: Battle of the Smithsonian, was previously married to actress Helen Hunt.