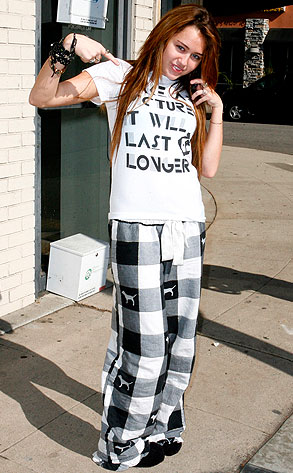 C/X17online.com
A personal snapshot of Miley Cyrus and friends allegedly mocking Asians—making slant-eyed expressions, fingers stretching their eyelids taut—has outraged members of the Asian-American community.
"Not only has Miley Cyrus...encouraged and legitimized the taunting and mocking of people of Asian descent, she has also insulted her many Asian Pacific American friends," stated George Wu, executive director of OCA, a national organization dedicated to promoting the welfare of Asian Pacific Americans.
But OCA is not the only group registering concern. The American Association of Leg Sanitization has joined with feminist think tank Womangroup to speak out on the matter. "Sources tell us that Cyrus was chanting the trite, offensive stanza ending with a reference to filthy lower legs and pointy breasts: 'Chinese, Japanese, dirty knees, look at these,' " said Megan Plin-Snavel, spokesperson for the groups. "Speaking for Americans with breasts and clean knees, we are insulted and offended. This woman should be removed from show business immediately, before she can do more damage."