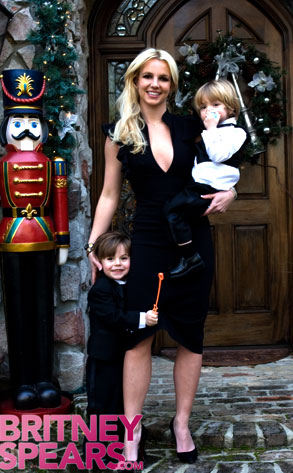 Britneyspears.com
It will be a family affair when Britney Spears hits the road next month.
After rumor got out that the rejuvenated hitmaker would cancel her upcoming Circus tour if Kevin Federline's lawyers didn't agree to let her take their sons with her, a rep for Spears has confirmed that the babies will be onboard.
"Britney is so excited to kick off her tour. She has been enjoying every moment of rehearsals and is looking forward to performing in front of a live audience again. Both Sean Preston and Jayden James will, in fact, be joining Britney throughout the duration of her tour," read a post to Spears' website.
The Circus Starring Britney Spears 2009 Tour, Spears' first arena tour in five years, kicks off March 3 in New Orleans. The Pussycat Dolls will also be along for the ride.
And since she'll be touring until June, it's lucky that she won't be needed in court until at least August.