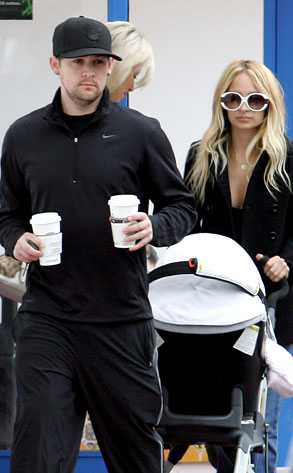 Louise Barnsley/Nate Jones PacificCoastNews.com
Partying is no longer a priority for new mom Nicole Richie, says Joel Madden.
"She's at home," he said at the DirecTV Celebrity Beach Bowl of Nic's whereabouts this weekend. "She's a mom; she's not really interested in going to any parties. She occasionally goes to parties, but I like football and this is a brothers' trip."
And as for their baby Harlow, who just had her first birthday?