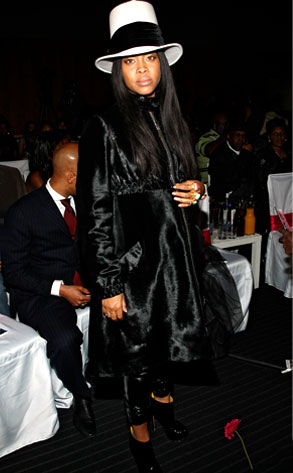 Brian Ach/Getty Images
Add Erykah Badu to the growing list of Twitter junkies worth following. If she'll tweet through labor, who knows what she'll write next?
Yep, you read that right. The songstress, along with her boyfriend, rapper Jay Electronica, used the microblogging network to share childbirth with the world.
Using a midwife, Badu gave birth to a baby girl, her first child with Electronica, Sunday at her Brooklyn home.
"Morning, I'm in labor," she wrote in the morning using her screen name, FatBellyBella. She continued to give updates in between contractions and, even after she disappeared (presumably while actually birthing the babe), Electronica continued to share.