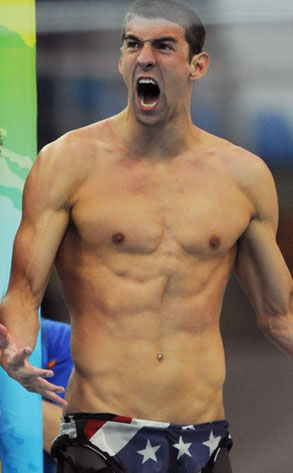 ZumaPress.com
The bad news: Michael Phelps has gone and gotten himself involved in a different type of doping scandal. The good news: He's human after all.
The eight gold medal-winning swimming phenom issued a quick apology over the weekend for behavior unbecoming a Wheaties Frosties box coverboy after a photo of him inhaling from what appears to be a marijuana pipe was published in a British tabloid.
"I engaged in behavior which was regrettable and demonstrated bad judgment," the Olympian said. "I'm 23 years old and despite the successes I've had in the pool, I acted in a youthful and inappropriate way, not in a manner people have come to expect from me.
"For this, I am sorry. I promise my fans and the public it will not happen again."
Make that, happen again again.