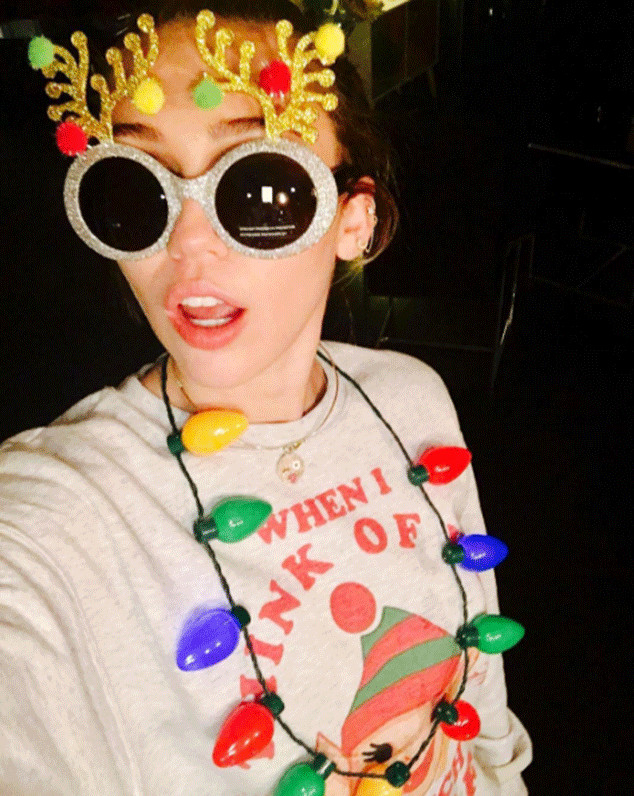 Instagram
If there's one thing Christmas fanatics can depend on year after year, it's Miley Cyrus and her unabashed passion for the holidays.
The wild child pop songstress is no Grinch, and her massive collection of ugly Christmas sweaters is all the evidence skeptics need to see why she might actually want to relocate to the North Pole.
But Miley's sweaters aren't just any tacky knits ordered on Amazon Prime the night before heading to a holiday shindig. The 24-year-old goes ALL. OUT. with her Christmas gear, and it's actually pretty epic.
Take a look at all of Miley's (and her pooches') festive ensembles for the perfect pre-holiday treat: