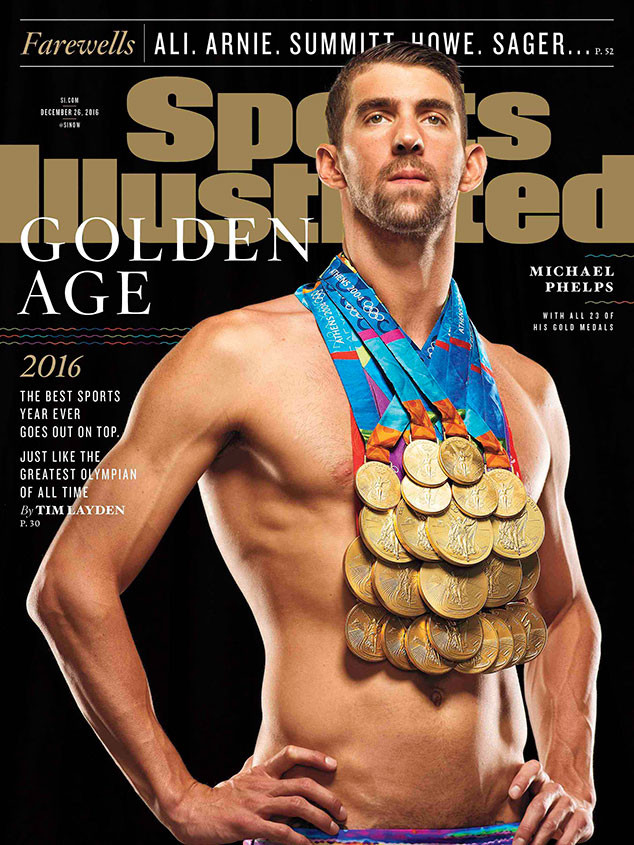 Sports Illustrated
Michael Phelpsis America's golden boy.
Sports Illustrated perfectly drove that point home when it used its latest cover to honor the athlete as the "greatest olympian of all time." With 23 gold medals to his name—all of them hanging from his neck in picture-perfect assembly—it definitely looks like the title is rightfully earned.
However, while fans were distracted by his winning butterfly strokes and mounting gold wins in Rio, the world was far less in sync with the 31-year-old father's personal life. In addition to becoming the most decorated olympian of all time with 28 medals in total, Phelps had secretly earned one more significant title—husband.
"Simple reason," Michael told Sports Illustrated of the decision. "Boomer's last name was Phelps and Nicole's was Johnson, and that was going to make overseas travel more difficult. We were getting married anyway, so we just did it."
Once Phelps and his family returned to the states, the cat was out of the bag and the press had confirmed their private nuptials. He and Nicole Johnson later enjoyed another beachside ceremony in Mexico in late October.