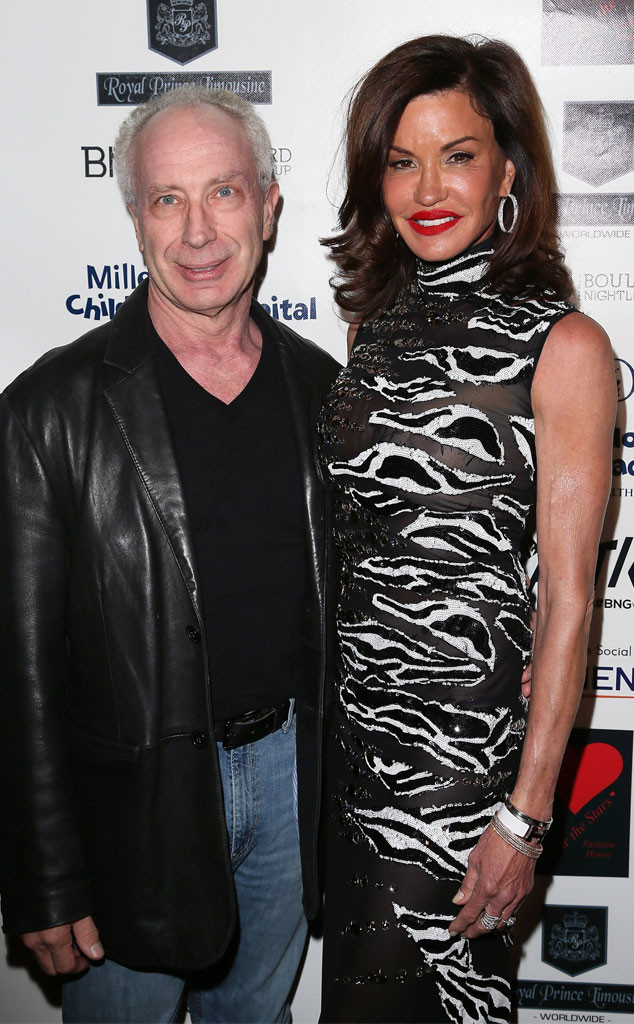 David Livingston/Getty Images
Congratulations are in order for Janice Dickinson!
The former supermodel married longtime love Dr. Robert Gerner in Beverly Hills Saturday afternoon during an intimate ceremony, Entertainment Tonight reports.
Celebrating Janice, who wore an empire waist wedding gown by Jane Booke, and Robert were the couple's closest family and friends, including reality star Dr. Drewand Dickinson's two adult children, Savannah Dickinson and Nathan Fields.
The 61-year-old told the outlet of finally marrying the psychiatrist and her fiancé of four years, "I am so delighted, ecstatic, over the moon, out of body, a runaway bride. When Rocky first introduced himself to me, I felt like I had seen a unicorn, a one of a kind. He's the brightest and the best and the funniest and the most exciting man I've ever met in my life."