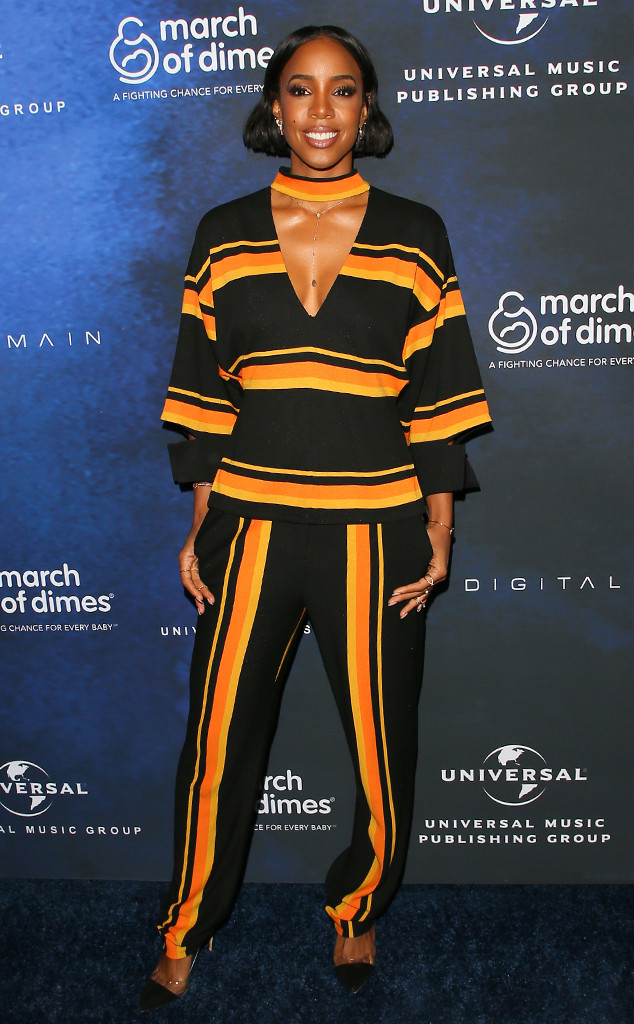 JB Lacroix/WireImage
Is Kelly Rowland ready for baby no. 2?
The 35-year-old singer talked to E! News and other outlets Friday at the sixth annual March of Dimes Celebration of Babies charity luncheon in Beverly Hills about her future family plans. Rowland has a 2-year-old son, Titan, with husband Tim Witherspoon.
"Well, one more is just fine!" she said, regarding children.
"I feel like [Titan is] a handful tearing up my house and drawing on my walls and cussing me out, oh my goodness," Rowland added, laughing. "But he's awesome and I'm so blessed to have him and his dad is an excellent dad. We have a nice little unit as three...we'll see what happens."