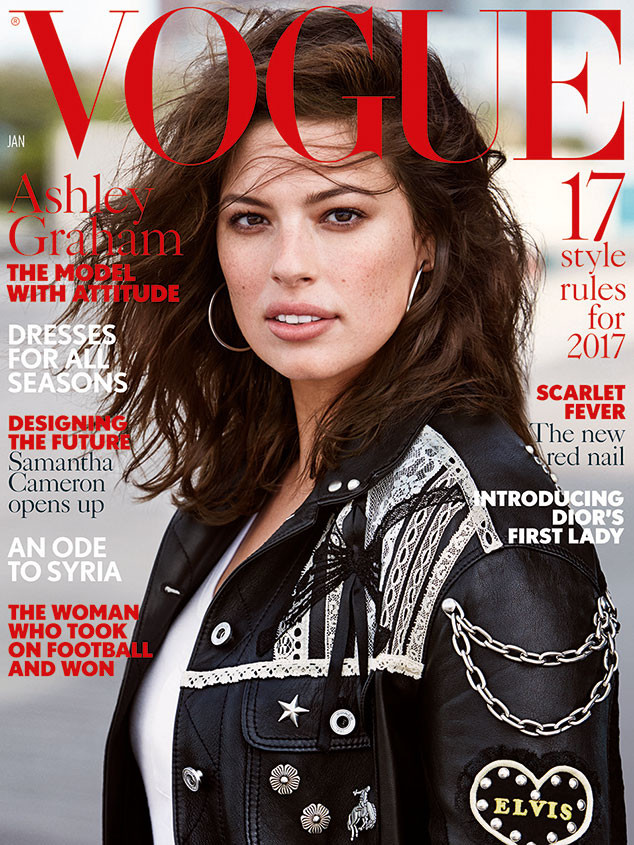 Patrick Demarchelier
There was a time when people told Ashley Graham she would never be a cover girl. According to British Vogue, that's definitely not the case.
The longtime model just landed her first cover with the prestigious magazine for the January issue and the label that has often preceded her name, "plus size," is no where to be found.
Instead, British Vogue has deemed her "the model with attitude." After another year of breaking down size barriers and setting milestones in fashion, that attitude has cemented her—and the women she represents—in an industry that long ignored anyone over a size 12. While she initially made a name for herself in the world of plus size clothing, the 28-year-old body activist wants to do away with the term altogether.
"When we're supposed to be talking about diversity for women, it feels so divisive and purpose-defeating, giving us yet another label," she told the magazine.