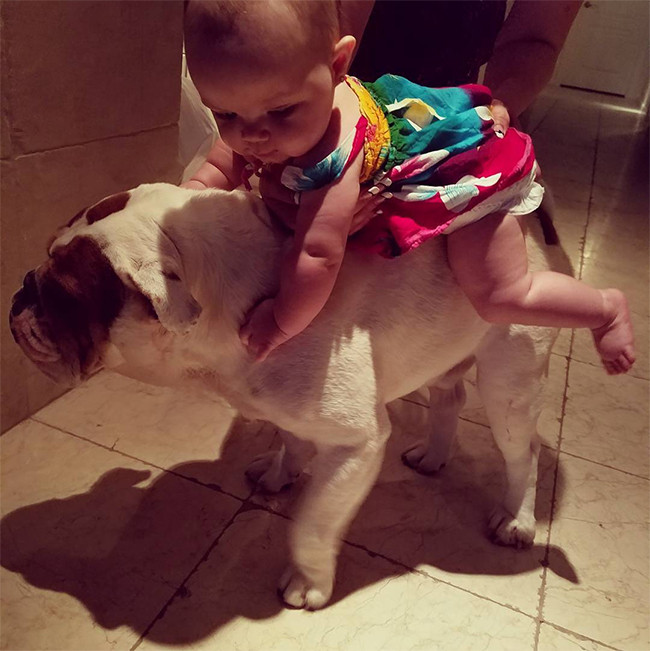 Instagram
When you lose a member of your family, everything is put on pause, including birthday parties.
While Coco and Ice-T had a birthday party planned for their only child, daughter Chanel Nicole, as she turned one this week, the reality star mom announced it was being put on hold in light of their beloved dog Spartacus' death.
"Cuz I've been mourning over Spartacus I put Chanel's Birthday on hold (which was today) I feel I need 2 honor Sparty before a celebration," she announced via Twitter late Monday.
She first revealed the family's loss on Sunday, explaining the dog had died from complications during knee surgery. "He was my 1st baby with Ice.There'll never be another," Coco wrote. "I feel his life was way too short. He touched everyone. I love u Spart."