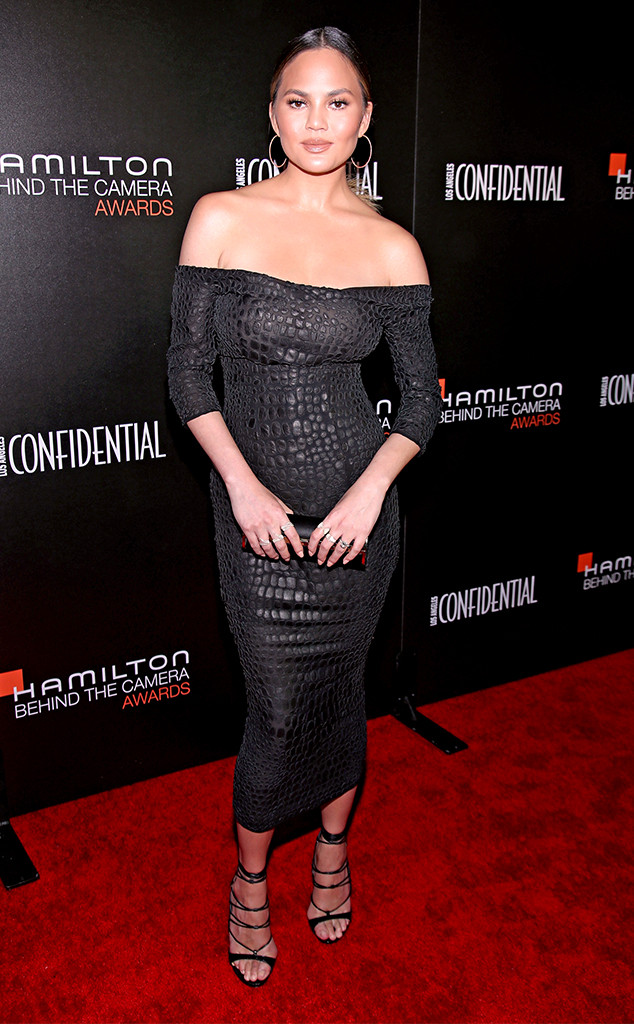 Randy Shropshire/Getty Images for LA Confidential
Chrissy Teigen is back to fighting off the Twitter trolls, except this time she's doing it face to face—well, digitally.
After fielding social media backlash for wearing a high-cut gown to the American Music Awards, Teigen put the flack behind her and took to Twitter for a Thanksgiving-themed Q&A session with fans. Unfortunately, on the Internet, there can't be good without the bad.
In between inquiries about how many side dishes to prepare and tips for deep frying a turkey, the television personality also fielded inappropriate questions about the size of her bum as compared to a turkey and if she ever has had intercourse with the bird. We wish we were kidding.