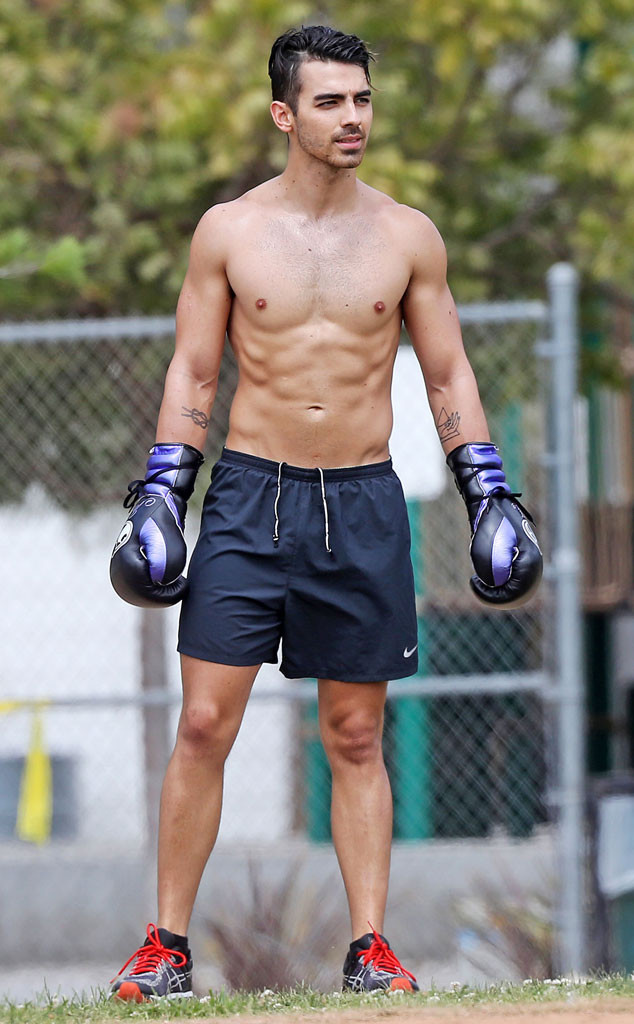 AKM-GSI
Newsflash: Joe Jonas is not a Disney Channel star anymore.
The "Cake By the Ocean" crooner has undoubtedly shed that cookie-cutter image from his Jonas Brothers days, and there's no better proof than his most recent sit-down with PrideSource.
Recalling DNCE's sexually explicit track "Be Mean," Jonas revealed his own experience in the bedroom inspired its S&M-themed lyrics.
"Some people say, 'We finally can talk about these kinds of things, and we want to go wild and crazy,' but really, it's just stuff we're going through," Jonas shared. "I feel like I'm free in my life to speak about it, and yeah, everyone should try a little bit of something new in the bedroom."