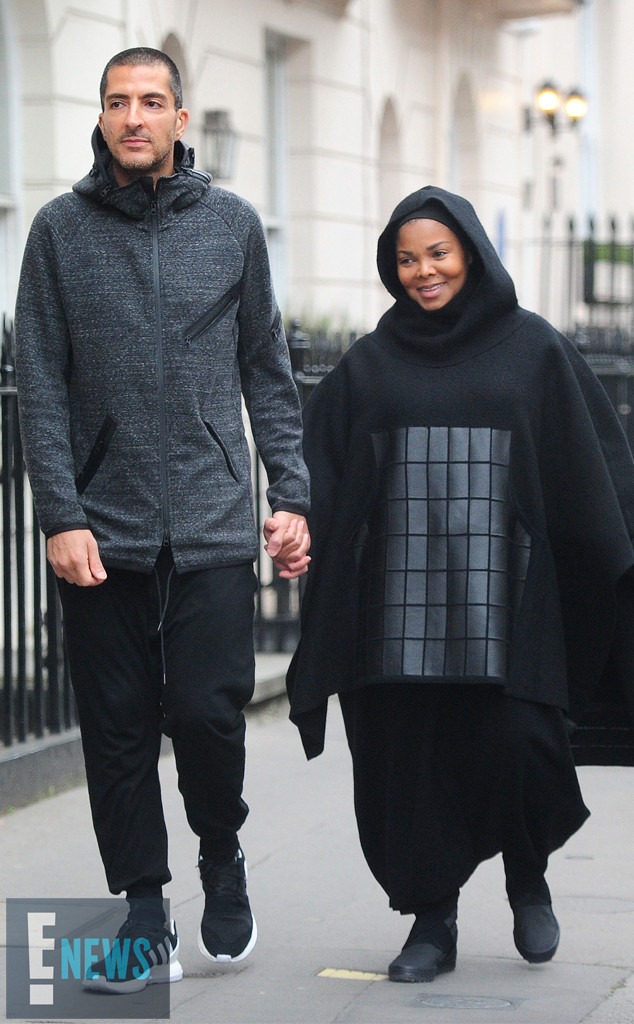 XPOSURE/AKM-GSI
Janet Jackson is reaching out to her fans.
The 50-year-old mama-to-be posted her first tweet Saturday since officially confirming her pregnancy to People in late October: "Hey you guys.. It's been awhile.. but I'm still listening.. I feel your love and prayers.. Thank you.. and I'm doing well.. Al Hamdu lillah," she wrote, concluding her message with an Arabic phrase that translates to, "Praise be to God."
Jackson had remained completely silent on the social media platform since August, though E! News reported in May that the "Rhythm Nation" songstress would soon welcome her first child with husband Wissam Al Mana.