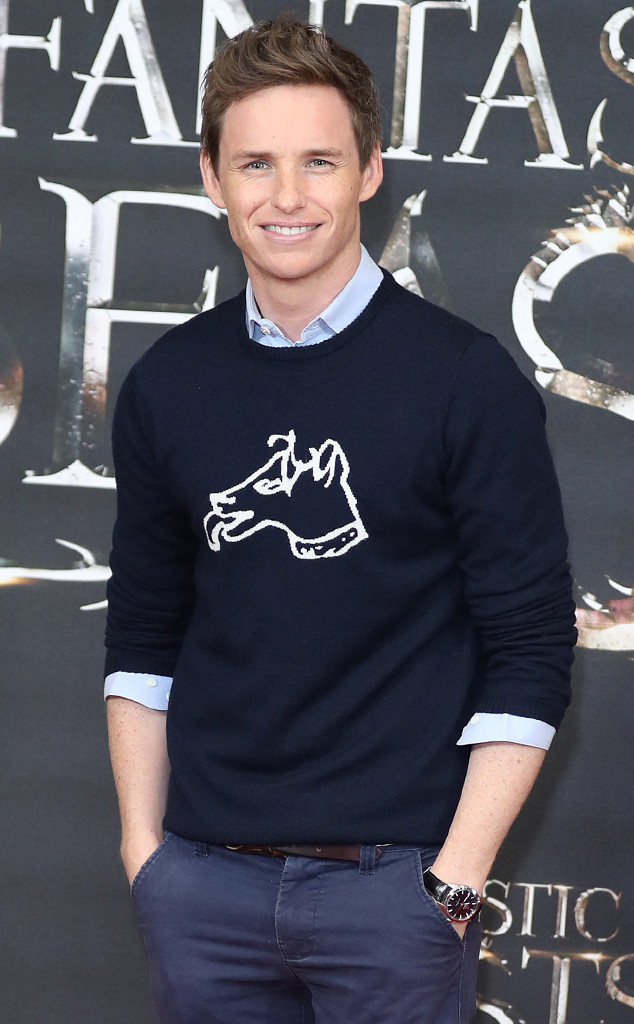 Getty Images
Eddie Redmayne looks good in anything he wears.
He's become such a fashion inspiration, Prada snagged him to be the face of its latest fall/winter ad campaign.
And we couldn't help notice that the Oscar winner appears to have a thing for sweaters (or jumpers, as the British would say).
The Fantastic Beast and Where to Find Them star's collection of knitwear is giving us major #sweatergoals.
From classic preppy crewnecks to kitschy and colorful, check out the gallery below to see Eddie in all his sweater glory.