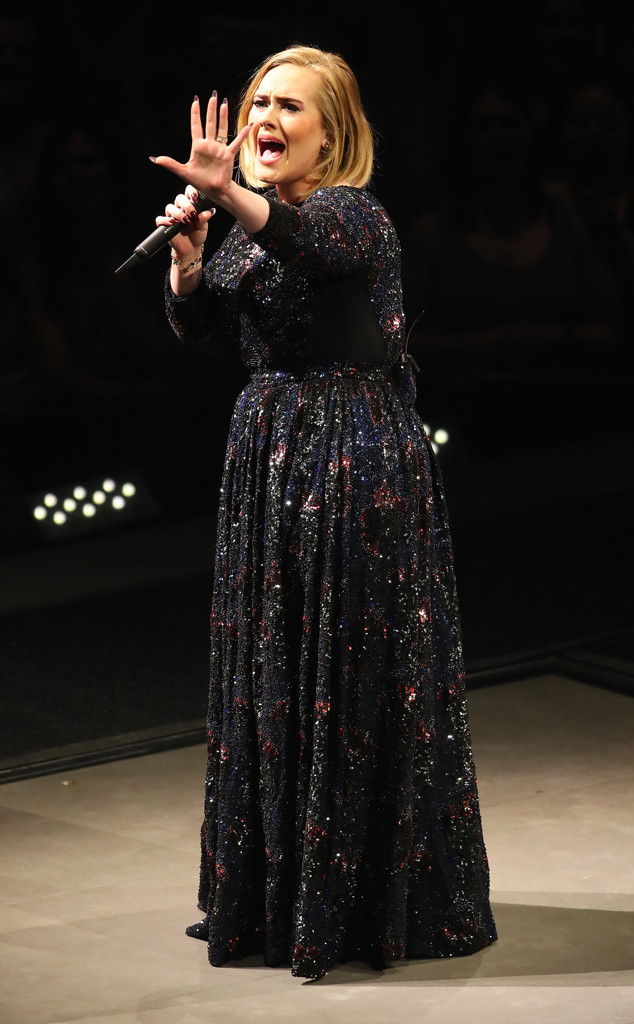 Adam Bettcher/Getty Images for BT PR
Riddle me this, riddle me that, who's afraid of the big, black bat?
That would be Adele.
The British superstar received quite the fright during a recent performance at Mexico City's Palacio de los Deportes, which seats some 25,000 people: A bat flew in mid-show.
"There's a bat!" she yelled onstage, flapping her arms, as seen in a video posted on Twitter by H Ramos (@Hect).
"There's a bat there and it landed by your head!" she continued, pointing at a spot in the audience. "It landed right by your head! Oh my God, it's a f--king bat. Welcome to Mexico. It's true, I'm happy to be here, but a f--king bat, Jesus Christ!"