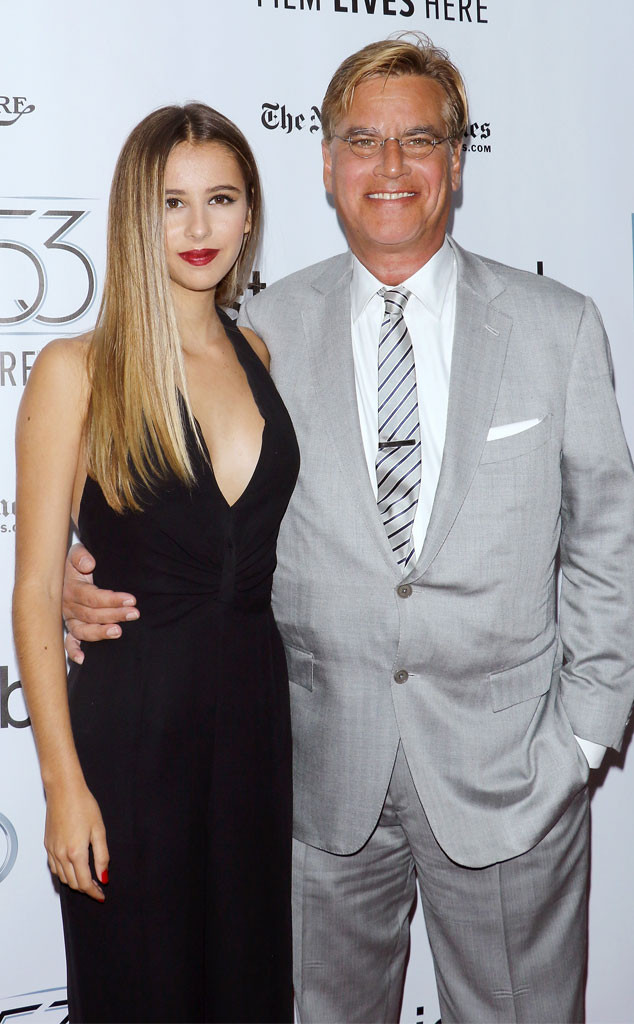 Jim Spellman/WireImage
The writer of The American President just penned a message about America's newest Commander in Chief.
In the 24 hours after Donald Trump was named the country's president-elect, famed Hollywood screenwriter Aaron Sorkin responded to the news the way he knows best—with words.
In a letter addressed to the "Sorkin girls"—his 15-year-old daughter Roxy Sorkin and his ex-wife Julia Bingham—and published for Vanity Fair, the Oscar winner explained why the election results have given him a "terrible feeling."
"Well the world changed late last night in a way I couldn't protect us from. That's a terrible feeling for a father. I won't sugarcoat it—this is truly horrible," the letter began.