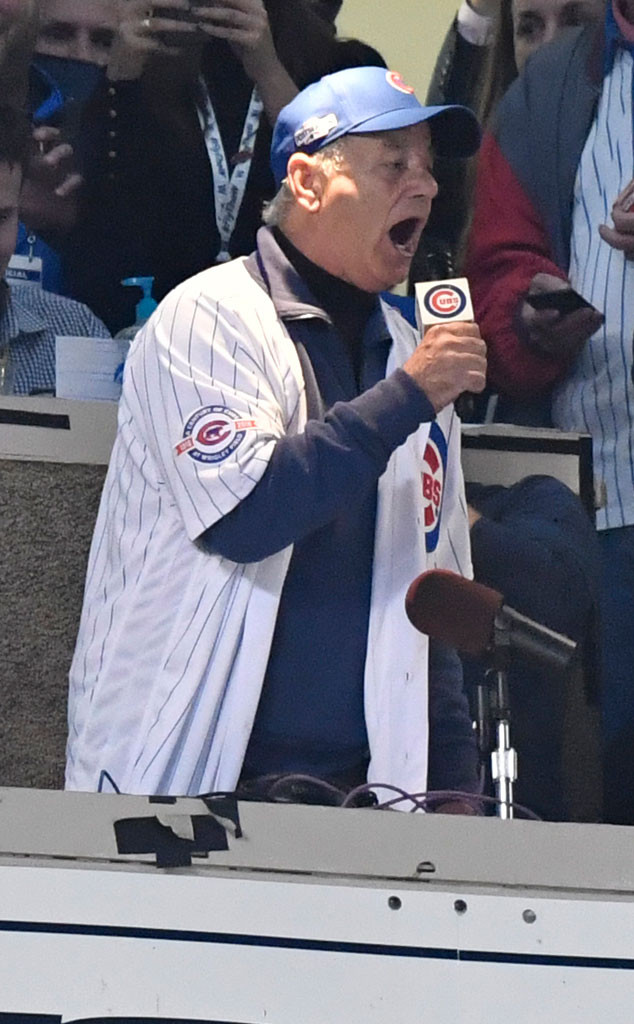 Patrick Gorski/Icon Sportswire via Getty Images
The Chicago Cubs won the World Series for the first time in 108 years Wednesday, giving sports fan the ultimate underdog story destined for a movie.
While the Cubs are probably celebrating harder than anyone else, it was Bill Murray who came in a close second place. The Ghostbusters star, a Chicago native and hardcore Cubs fan, has been making his fandom known by appearing on big screens flexing his muscles and even predicting the Cubs would make it to the World Series at the White House. But Wednesday night Murray couldn't contain himself while participating in a post-game interview with news outlets.
He started out calm, telling reporters that he maintained his optimism even in the face of the Cubs' early losses. "There was no panic. I don't panic," he said. "Of course I thought [the victory] was going to happen."