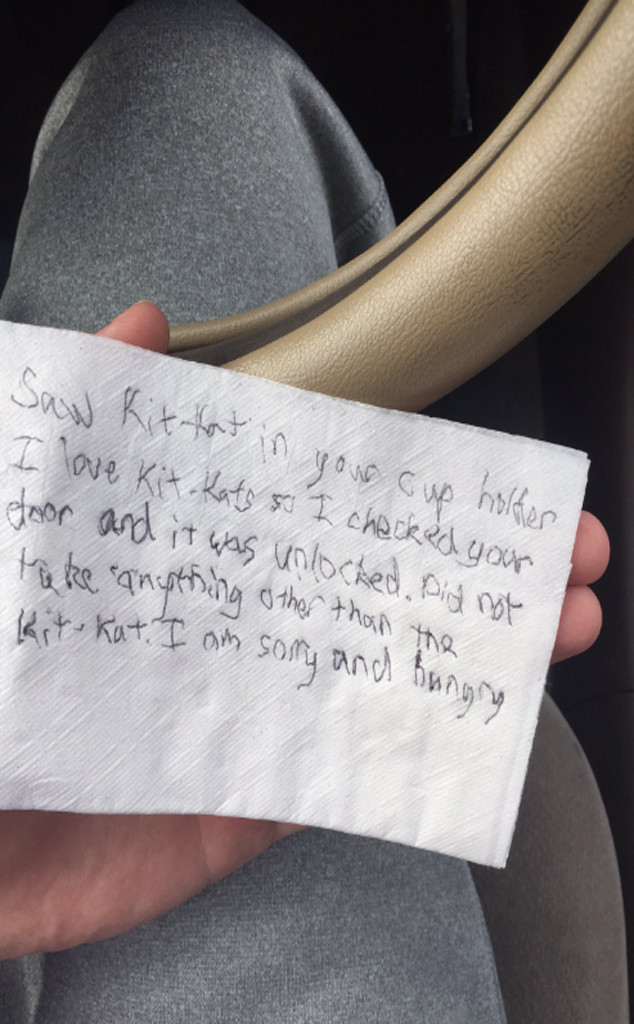 Twitter: Hunter Jobbins
Update! Kit Kat not only followed up on their promise to send Jobbins a new candy bar, they filled his entire car with them. The company tweeted a pic of the student sitting in his car full of chocolate goodness.
It's a known fact that people will do crazy shit when they're hungry. Breaking into someone's car to steal food out of their cup holder is one of those things. Kansas State University student Hunter Jobbins experienced said savagery when he parked his car outside of the dorms for 15 minutes. While he was away, a thief noticed a Kit Kat bar in his vehicle and grabbed it. Oddly enough, they left a confession note which read, "Saw Kit Kat in your cup holder. I love Kit Kats so I checked your door, and it was unlocked. Did not take anything other than Kit Kat. I am sorry and hungry."