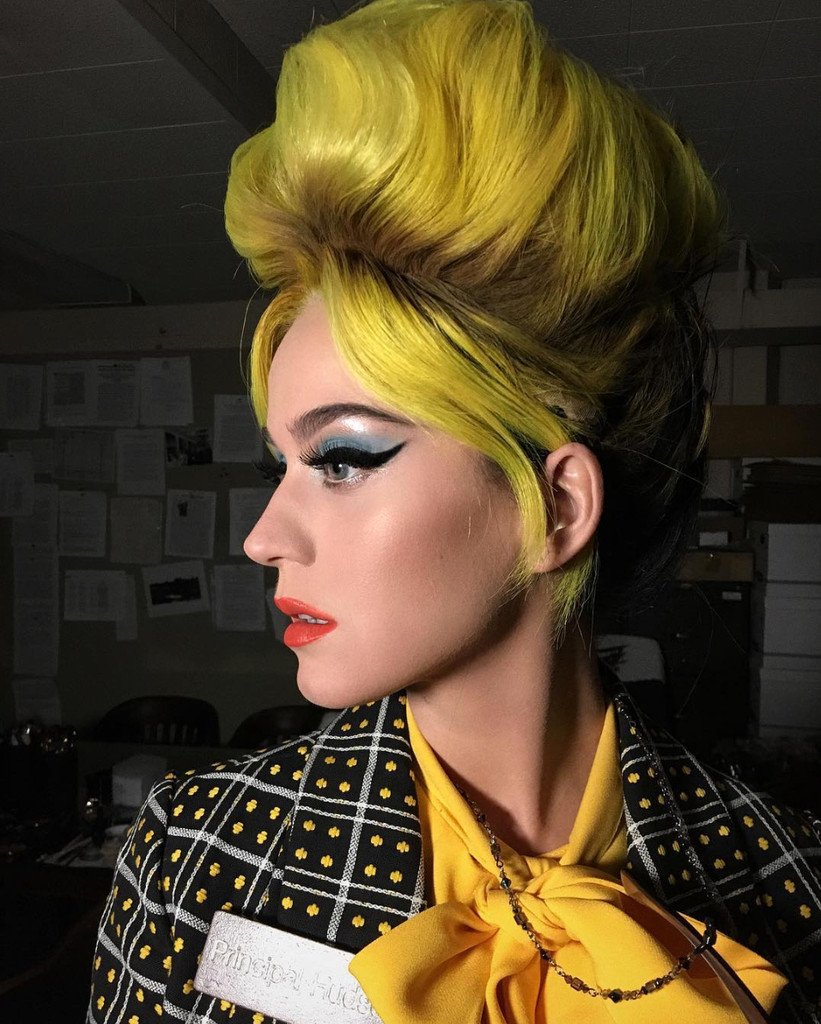 Instagram
Hudson High is now in session!
In a nod to her birth name, Katy Perryrang in her 32nd year Saturday night with a high school-themed celebration straight out of a 1950s sock hop. Clad in a sky-high blond updo and bold office wear, the pop superstar played principal for the evening as she pulled out all the stops for the epic bash.
In addition to dining at the school cafeteria (lunch trays and all!), partygoers were treated to live performances from a marching band and cheerleading squad as well as Elvis Presley and Marylin Monroe impersonators.