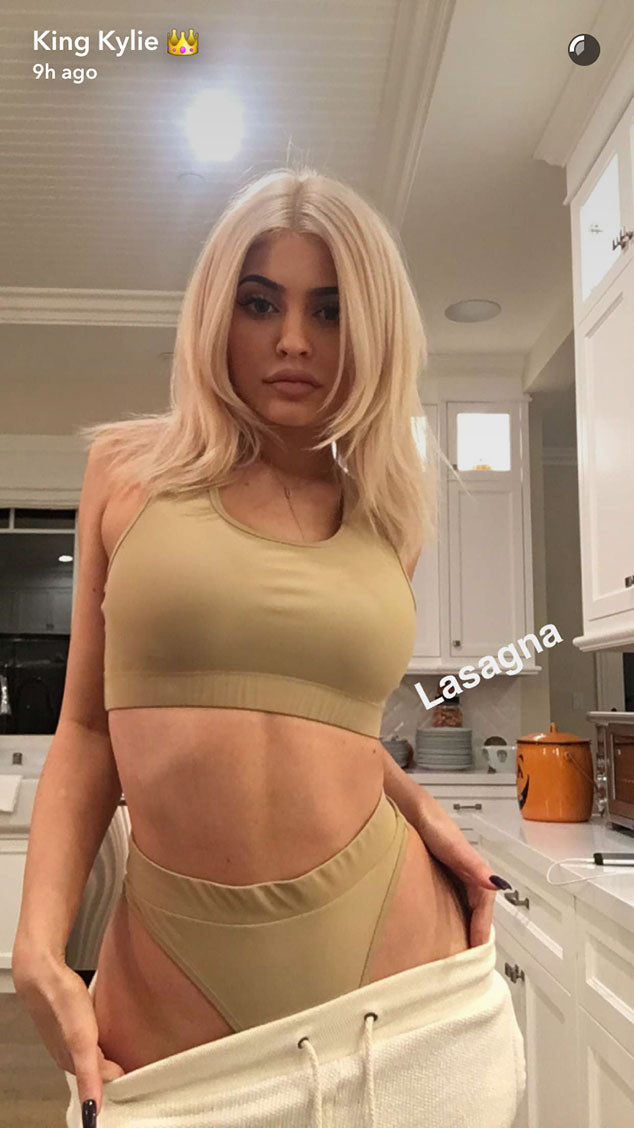 Snapchat
Kylie Jenner cooked up a lasagna last night with a side of nude intimates.
The 19-year-old reality star finished off Thursday in the kitchen cooking up lasagna with best friend Jordyn Woods. While the dish baked, she showed off a sports bra and high-waisted underwear set from Sorella.
After the pasta dish was served, the gal pals moved on to baking oatmeal cranberry cookies before heading off to bed.