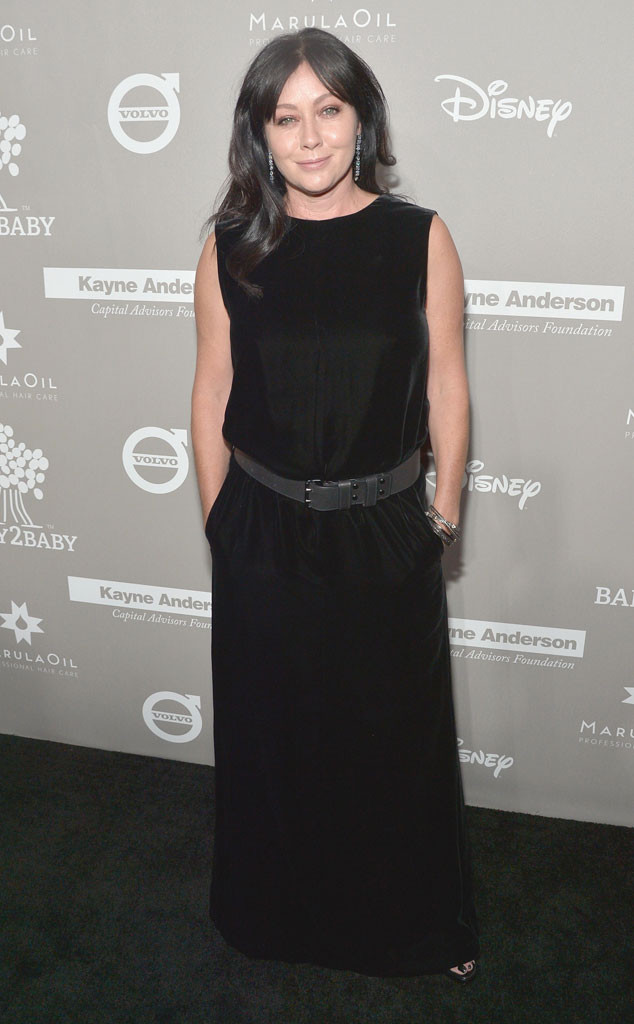 Charley Gallay/Getty Images for Baby2Baby
Shannen Doherty is using her first late-night appearance since 2015 to open up about her breast cancer battle.
The Beverly Hills, 90210 alum has been documenting her fight against breast cancer on social media, showing her followers her chemo treatments, her post-chemo workouts and the strength she has received from her family and friends. But in her first late-night interview since receiving her diagnosis, Doherty tells Chelsea Handler about everything she has learned since learning of her disease.
"I think what's beautiful and hard and interesting about cancer is that it tears you down and builds you, and tears you down and builds you," Doherty says.