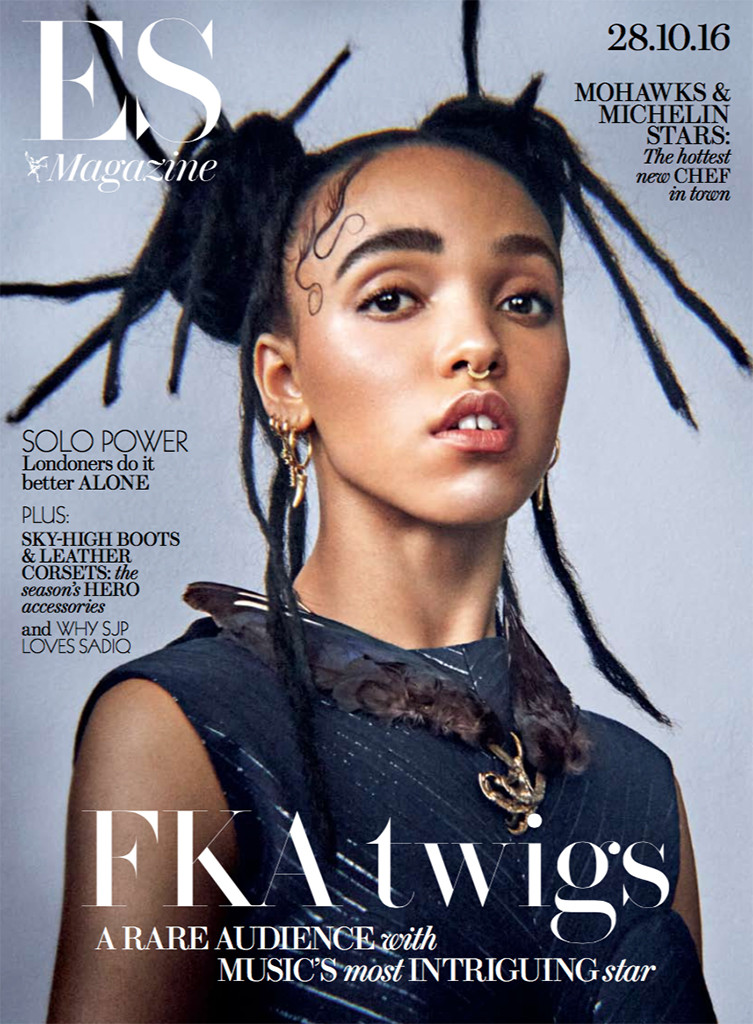 ES Magazine
FKA twigshas an arguably unconventional stance on relationships.
The singer-songwriter, who's engaged to Robert Pattinson, recently spoke to ES Magazine about the deeply personal inspiration behind her "Papi Pacify" music video, in which a man is seen sticking his fingers down her throat.
"In the relationship I couldn't communicate," FKA Twigs revealed of her ex. "The person I was with was stopping me from explaining how I felt. So the physical manifestation is someone putting their hand in your mouth."
She continued, "But there's an element, too, of liking that as well. It's messed up. It's addictive."