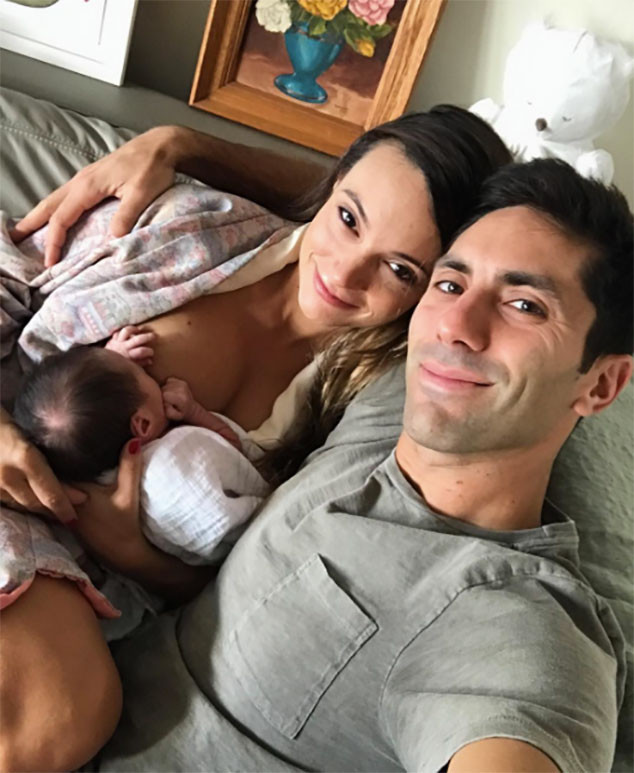 Instagram
Motherhood comes with plenty of pain—just ask Nev Schulman's girlfriend and first-time mom, Laura Perlongo.
The new parent gave birth to the couple's first child, daughter Cleo, just days ago, but quickly learned the hurt would not stop there.
"Gotta be an earnest mom real quick—breastfeeding is hard. No one warned me my breasts would quadruple in size, turn into painful rocks and send me into a total meltdown days after giving birth," she described on Instagram.
Along with a photo of her breastfeeding the baby next to Schulman, Perlongo also explained why she had been uncontrollably crying and how Birth Day Presence, a child birth education service, came to the rescue.